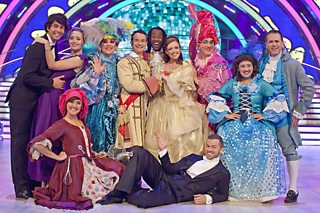 So, the builders have (mostly!) left, we're all settling into life and work in MediaCityUK and after what has been a year of massive change, it feels really lovely to be looking forward to the first Christmas in our new home.
There is great excitement here at CBeebies, not only about all the amazing things we've got lined-up for the festive season but also about some brilliant news we've just received. Last week Mr Bloom's Nursery won Best Children's Programme at the Royal Television Society North West Awards and then this week CBeebies was crowned Channel of the Year at the Children's BAFTAs for the second year running!
It feels fantastic to know that other people share the love we have for the things we create and enjoy watching and interacting with them as much as we love making them.
I am really excited about all the amazing things we've got in store for Christmas on CBeebies this year. The build-up to Christmas is always a magical time for families and children and it feels lovely to be able to play our part in making it extra-special.
Lots of you have been asking about the Christmas Pantomime, the Winter Song, and all the Christmas and seasonally-themed episodes that make CBeebies feel so special at this time of year.
The festive season kicks off for CBeebies on the 1st December with two special events: the premiere of a brand new Octonauts Christmas special; 'Octonauts and the great Christmas rescue' and the return of the fantastic CBeebies Advent Calendar online.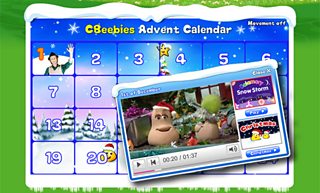 Little ones can unlock a new treat online every day as they count down to Christmas, including exclusive Christmassy clips from their favourite shows, messages from Justin, Mr Bloom and the CBeebies presenters, specially recorded songs from CBeebies shows and lots more.
There will also be a CBeebies Christmas page to visit with festive games, things to make, songs and clips so there will be plenty to keep little fingers and minds busy between now and when Santa comes…
The CBeebies Pantomime has become a cherished seasonal tradition on the channel and each year it seems to get funnier, and more lovely. This year is a real departure for us because we're teaming up with Strictly Come Dancing to bring you 'Strictly Cinderella'! For one night only, the Strictly set will be transformed into Prince Charming's palace as Alex (playing the prince) tries to woo Cinderella, played by Katrina Bryant (Nina) with the help of 'palace choreographer' Artem Chigvintsev at the Strictly CBeebies dance competition..
It also features plenty of hilarious performances from the rest of the CBeebies family, Justin, Mr Bloom, Chris, Pui, Katy, Nisha, Mr Maker, Sid, Cerrie, Andy - and even a special cameo from the Strictly Judges themselves!
This year we'll also have a special audio production of the Pantomime which will be available on the Grown-ups page from December 15th, perfect for downloading and listening to in the car if you're planning a long drive to visit family or friends over the holidays!
You can watch the pantomime on Friday 16th December at 4.30, and we have a few special panto-themed treats like photos and behind the scenes videos just for you grown-ups so keep an eye the Grown-ups page and CBeebies social media sites for those.
We have two brand new seasonal songs this year, a fabulous new Christmas Song featuring Andy, Sid, Cerrie, Alex and Katy getting ready for Christmas in the new CBeebies House and an enchanting 'Winter Song' all about children's experiences of Winter, from getting wrapped up to play outside to wishing for snow. The Winter Song will be hitting your screens on December 5th and you'll be able to see the Christmas one from the 12th December.
I'm also thrilled to be welcoming some new bedtime story readers to CBeebies this Christmas, reading an enchanting selection of festive tales both old and new - more exciting news to come on those very soon!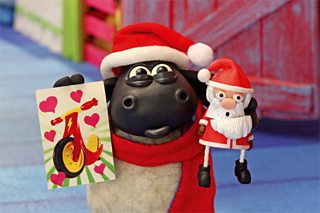 From 12th December on CBeebies you'll start to see all the lovely Christmas Specials in Big Fun Time after school. Brand new for this year are festive episodes of The Adventures of Abney and Teal, Justin's House, Timmy Time, Mister Maker comes to town, Rastamouse and Mike the Knight, as well as favourites from previous Christmases - Charlie and Lola, Postman Pat, Chuggington, ZingZillas, Show Me Show Me, Gigglebiz and lots more.
You can plan your Christmas viewing through the CBeebies schedule and catch up with anything you miss on the iPlayer
Little ones can access the Advent Calendar here: http://www.bbc.co.uk/cbeebies/
The Christmas page here: http://www.bbc.co.uk/cbeebies/christmas/
You can keep up to date with everything going on over Christmas through the CBeebies Grown-ups Page:
http://www.bbc.co.uk/cbeebies/grownups/

By 'liking' the CBeebies Facebook Page and following @CBeebiesHQ on Twitter.

I hope you and your family have a wonderful festive season and enjoy all the fantastic Christmas content on CBeebies, as much as we've enjoyed putting it together.
Kay