Graduating from CBeebies to CBBC
You may have noticed two endearing little creatures by the name of Fly-High and Huggy popping up on your screens lately. Though small and cuddly, these two represent something pretty significant for CBeebies – Fly-High and Huggy is the first ever show and game to be on both CBeebies and on CBBC - CBeebies' sister channel for older children. You may see CBeebies presenters talking about shows on CBBC and trailers for CBBC shows on the channel for the first time. To find out more about why this is happening we caught up with two very important ladies; Kay Benbow, Controller of CBeebies and Cheryl Taylor, Controller of CBBC!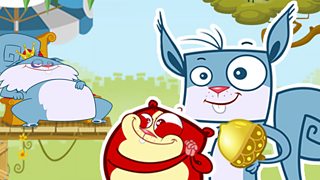 Fly-High & Huggy


Can you tell us a little bit about what your jobs involve?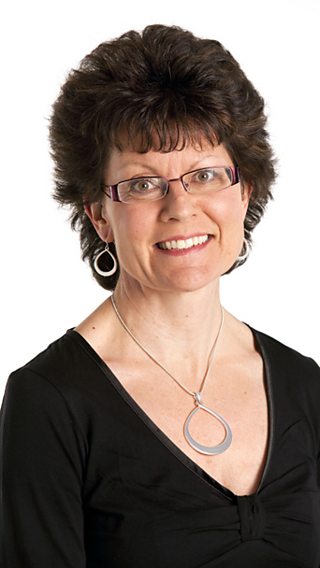 Kay Benbow

Kay: As Controller of CBeebies I commission all content for the BBC's youngest audience (children under 6). Basically, I decide which programmes get made, what goes on the website - including CBeebies Radio and what goes in our Apps. I am responsible for the look and tone of CBeebies and how things are scheduled. However, I work with a number of brilliant and dedicated teams here at the BBC and also with independent companies who produce shows, online games and radio content for the CBeebies audience. It's definitely a team effort!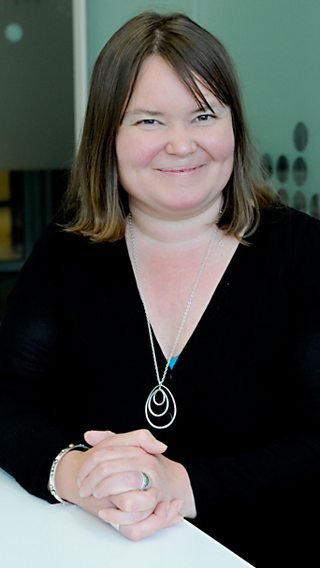 Cheryl Taylor
Cheryl: And as controller of CBBC I am responsible for commissioning everything that can be seen on the CBBC TV channel and website - CBBC has lots of different types of programme for children aged 6-12 ranging from long-serving favourites Blue Peter and Newsround - to brand new formats like Daredevil and The Dog Ate my Homework. We are renowned for our high production value dramas such as Wolfblood and The Dumping Ground, and we are well known for comedy too thanks to shows such as Hacker Time and Dani's Castle. CBeebies and CBBC are both much-loved channels and I feel extremely privileged to work with clever and creative folk across such a wide range of different disciplines. I love walking through the Presentation writers area and hearing jokes being discussed for Hacker and Chris - that 2 hours later will be on air. I particularly like the fact that our viewers get so involved with what we do and Blue Peter alone receives thousands of hand written letters every month - lovingly processed by the Badge Team.  

So why are we promoting CBBC shows from CBeebies? 

Kay: Here at CBeebies we put a lot of thought and effort into making very high-quality programmes and stimulating and entertaining online experiences, so, once children are ready to move on from CBeebies, we want our audience to continue getting the very best, and experience all the brilliant things CBBC has to offer. Cheryl and I are both parents and understand that it can be a challenge to help children find good quality content as they make the transition from pre-school to school, and begin to experience a much wider range of influences. Parents have told us that it can feel like a big leap from CBeebies to CBBC so we want to help our young viewers find shows that are appropriate for their age, which engage and entertain them. As they grow older and develop their interests, they can discover the broad and brilliant range of shows for children that only the BBC would do. 

Cheryl: We aim to make shows that 6-12 year-olds can enjoy – obviously, this is quite a big age range so we do have some content that we make specifically with the upper and lower end of that age group in mind.

As part of this, we are aware that it can be hard for parents to navigate that journey and suggest shows and games that are right for their child – so we are looking to co-commission some drama and animation which can sit on both channels to help viewers make those important first steps. CBeebies and CBBC fans can already enjoy our Fly-High and Huggy game on both websites and we hope to do a similar share with other programmes in the near future. We hope these commissions help parents to make confident decisions with their children about the right time to start sampling older content - at the same time as continuing to enjoy established favourites on CBeebies. 

Cheryl – can you tell us a bit about how what you know about 6-12 year olds informs the shows and games you make for them on CBBC? 

The 6 to 12s have a huge spectrum of media content competing for their attention, on a myriad of different devices. They can watch TV on commercial channels with a never-ending supply of animation and American sitcom; they can plunge into a vast and enticing sea of content on YouTube; and they can enjoy ever more elaborate high-end computer games and movies. 

The tastes of children in this age group  are sophisticated and eclectic. On CBBC we want to offer them distinctive content which offers something different from the crowd but is entertaining and absorbing in its own right. For 6-12s life is a massive adventure and they seek out knowledge and humour that can not only help to define burgeoning personal taste but also be enthusiastically shared with friends. They experience significant life changes involving friends, family and school. The younger end in particular still want to feel secure and nurtured within the family and within established peer groups - but at the same time they are all starting to chase independence and the upper age range in particular want to  feel like grown-ups.   

So it's a tough crowd to cater for in many ways as appetites will change dramatically over six years and we don't want to shut anyone out. As a result we have programmes which we feel are ideal for those who have just made the transition from CBeebies, as well as shows which appeal to the middle and upper set too. The shows that do best for us are the one which appeal to everyone - including mums and dads! So Deadly 60, Horrible Histories and The Dumping Ground are huge hits for CBBC and have wide-ranging appeal. 

It's essential that we provide shows which reflect the lives of children living in the UK - at the same time as opening Alice in Wonderland type doors into different worlds and experiences. One of the reasons it might feel like a big step from CBeebies to CBBC is the wide range of programme types we offer - from our unique news service Newsround, to award winning documentary, natural history and science shows, to a wide range of live-action dramas, to sitcoms and entertainment, to original formats and junior versions of BBC hits like Bake Off and Masterchef.   

Are there any shows you'd particularly recommend for CBeebies viewers who are ready to move on to CBBC?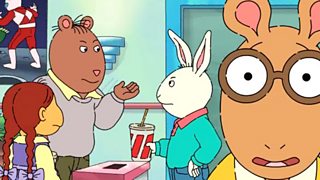 Arthur

Cheryl: I think that Arthur and Shaun the Sheep are great introductory shows for CBBC. Arthur introduces a diverse group of friends who help each other out as they learn various valuable life lessons. It's great fun and has a similarly warm and nurturing feel as many CBeebies stalwarts. Shaun the Sheep is a classic animation series - it has the wonderfully distinct Aardman humour with playful gags and gentle slapstick, and of course is the grown up relation of Timmy Time on CBeebies.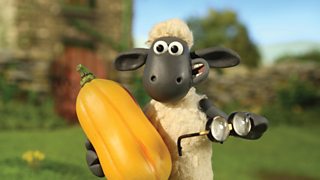 Shaun the Sheep
Bear Behaving Badly
is also a firm favourite with young viewers - mischief aplenty and an introduction to the friendly Barney Harwood who they can also follow onto flagship series Blue Peter.
Blue Peter
is the longest running kids show in the world and every week has a brilliant mix of educational and entertaining  features which bring our viewers up to date with national and cultural events, as well as encouraging them to join in with initiatives such as the Sports Badge campaign. 
I'll end by saying that "participation" is one of the most important facets of CBBC. Our live presenters who link the shows from the CBBC "Office" give viewers many opportunities to have their say via emails. Fan clubs do the same on our website, and we have plenty of occasions throughout the year for our audience to take part in shows.
Check out the Fly-High & Huggy game on CBeebies and CBBC, and follow CBeebies Grown-ups on Facebook (facebook.com/cbeebies) and Twitter (@CBeebiesHQ) to get more tips if you are making the transition from CBeebies to CBBC.