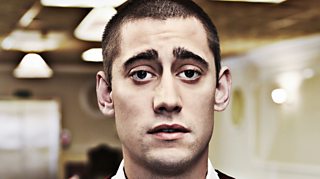 It's Friday evening, you've made it through the week and the nightmares about The Men with Sticks and Rope have just died down now.
What better time to revisit the shocks of Episode 2?
Here's our gallery full of classic stills and EXCLUSIVE, previously-unseen photos from the filming of 'Sticks and Rope'.
Wanna see? CLICK HERE!
Clicked through them all?
Bravo!
Now... how excited are you about Episode 3: Pie and Prejudice?