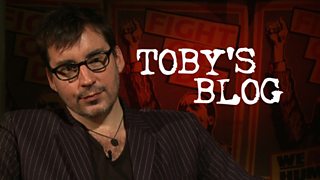 Are we really here already?
Toby chose his favourite moments from Series 4 of Being Human. You voted for the scene that you most wanted us to reanimate here on the blog.
The results are in.
It's the moment the unthinkable actually happened on the docks of Barry.
Did you really think this could possibly happen?
Were you as shocked as I was?
Do you think Annie, Eve, George and Mitchell have a Honolulu Heights of their own on the other side?
Let's get chatting people...