Six of the Best: Mixtapes of 2012
Look at the BBC Music Top 25 Albums of 2012 and the BBC Sound of 2013 longlist, and it's clear that the hip hop mixtape community is producing artists and albums - as these collections are, often, every bit as much long-players proper as commercially released sets - with real mainstream reach.
Across the two lists, a number of artists with mixtape backgrounds are evident: Frank Ocean, Kendrick Lamar, The Weeknd, Death Grips, Miguel, Angel Haze. And this year, several high-profile artists from Rick Ross to Wiz Khalifa, 50 Cent to Gucci Mane, have delivered new material via the free-to-download mixtape. There's never been a better time to brose the digital shelves of this well-stocked source of new beats and rhymes.
And these six selections make for fine starting points when checking out the best that 2012's mixtape scene had to offer...
(Note that video links may contain language and imagery which may offend)
- - -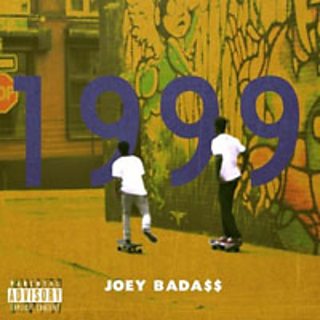 Joey Bada$$ - 1999
This teenage rapper from Brooklyn sounded wise beyond his years on this acclaimed collection, which set his tight rhymes - and those of the Pro Era collective - against a series of arrangements drawing inspiration from the 90s. It's perhaps most reminiscent of the 90s work of Nas; and Joey's certainly making the right moves in order to follow the Queens rapper's ascent to stardom. Although it's a free release, 1999 tickled the fancy of MTV, who put the video for Hardknock into rotation. Revivalism it might be, but few mixtapes of 2012 were as consistently engaging as this one.
In the press: "Joey Bada$$ is doing his best to further the period's legacy of boom-bap production... The young man clearly has an old soul." (Pitchfork; review)
On YouTube: Hardknock (external link)
- - -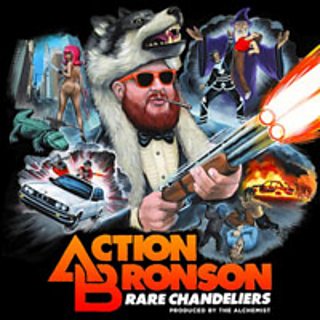 Action Bronson / The Alchemist - Rare Chandeliers
A collaboration between NYC-born American-Albanian rapper Action Bronson (aka Arian Asllani) and Beverley Hills-based producer The Alchemist (Alan Maman), Rare Chandeliers is one of the most seriously focused, but seriously laidback, mixtapes of 2012. Bronson, formerly a chef and forever likely to be compared to Ghostface Killah in his delivery, doesn't stick to tried-and-tested rap tropes for his rhymes. And this is evident across these 13 tracks, which fly by in under 40 minutes (a lesson in economy that many other rappers could learn from). Frequently amusing, but never at the expense of a catchy couplet, Bronson's a big character destined for bigger things, and he's rarely sounded as potent as he does against The Alchemist's woozy productions.
In the press: "...the most immediately entertaining rap album that's dropped all year. And it's completely free, because it's 2012 and the rap industry is insane." (PopMatters; review)
On YouTube: The Symbol (external link)
- - -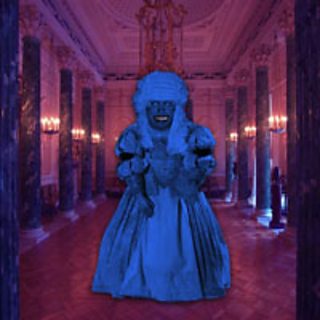 Supreme Cuts and Haleek Maul - Chrome Lips

This collaboration between Chicago production duo Supreme Cuts - Mike Perry and Austin Keultjes - and teenage Barbados rapper Haleek Maul is one of the most individual-sounding sets of 2012. Chrome Lips is a listen that unsettles as it creeps under the skin and seeps into the blood; it's like the best Odd Future record Odd Future never had the horror-movie mindset to produce. The seeds of this relationship were sown in 2011, when the pair received an email from a young MC with freestyles to spare. Supreme Cuts had intended to work with an array of rappers; but Chrome Lips would eventually mostly feature the tongue-twisting syllables of Maul, seemingly a safe bet for an eventual mainstream breakthrough. His own seven-tracker of 2012, Oxyconteen, is worth downloading too.
In the press: "...a 17-track exploration of the loneliest frontiers of hip hop, both in Supreme Cuts' atmospheric beats and Haleek Maul's teenage intensity." (FACT; link)
On YouTube: The Dummy (external link)
- - -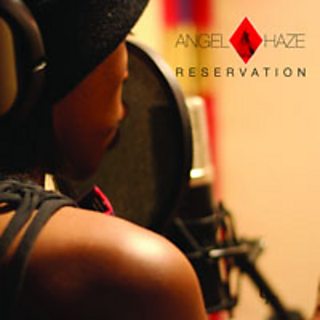 Angel Haze - Reservation
She's on the BBC Sound of 2013 for a reason - Michigan-born and NYC-based MC Angel Haze is a head-turning gust of gloriously fresh air about to take her inspired rhymes into the mainstream. Now signed to Island, she's come a long way in a short space of time - and for many, it was with Reservation that she first made a considerable impression. She followed up its standout cuts, like New York and Werkin' Girls, with a second mixtape of 2012, Classick. Its lead track, Cleaning Out My Closet, was a striking account of the sexual abuse she suffered growing up. Clearly unafraid to open up, Haze - real name Raykeea Wilson - is a talent with breathtaking potential.
In the press: "Unshakeable boastfulness may be a rapper's stock in trade, but the conviction with which the 21-year-old MC spits is borderline vitriolic, and she convinces." (The Quietus; interview)
On YouTube: Werkin' Girls (external link; contains strobe lighting effects)
- - -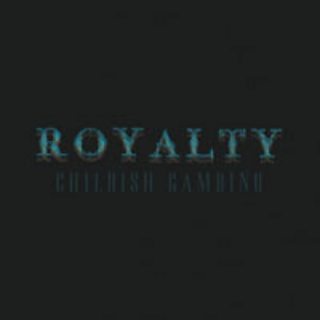 Childish Gambino - Royalty
When Donald Glover decided to focus fully on a rap career after breaking through as a comedic actor in Community (he also wrote for 30 Rock), sceptics immediately sharpened their poison pens. But Glover's first commercially released album as Childish Gambino, 2011's Camp, wasn't half bad; and Royalty, a guests-heavy 18-tracker distributed for free in July 2012, offers further evidence that he's a rising rapper still to hit his sweetest spot, but not falling far short of it. With Bun B, Beck, Danny Brown and RZA amongst the contributors, Royalty consistently impresses with its cast; and when the different voices click, as on American Royalty and the Britney-sampling Toxic, there's magic in the air.
In the press: "Gambino's skills and prominence continue to develop, and he's becoming a tried and true success story. (These) 18 tracks are a mighty declaration of newfound confidence." (Consequence of Sound; review)
On YouTube: R.I.P. (audio only; external link)
- - -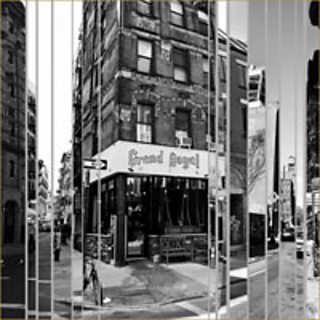 Mick Boogie / Beastie Boys - Grand Royal
Ohio DJ Mick Boogie's Beastie Boys mix was made to mark the New Yorkers' induction into the Rock and Roll Hall of Fame in April 2012. But it gained inevitable poignancy when the Beasties' Adam Yauch passed away the next month. This great loss to music was felt way beyond rap circles, and for many Boogie's assembling of Beasties rarities, live tracks, outtakes, B sides and remixes became a fitting tribute to the late MC(A). Says Boogie, on his website (external link): "It's funny how many people think this mix was made because he passed... but sometimes the irony of life is very special. Enjoy this man's music. Support his charities. Tell a friend or family member you love them. And be grateful for the blessings and health that you have in your everyday lives."
In the press: "...80 minutes of classic cuts, rarities, remixes, live versions, and more. Basically what I'm saying is that this is the best and you need to download it now. I mean, why wouldn't you? It's FREE." (Potholes in my Blog; review)
On YouTube: Sure Shot (Nardone/Large Professor Remixes) (audio only; external link)