Main content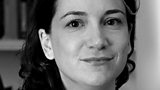 Caroline Sugg
Head, Advisory and Policy Team, BBC Media Action, Caroline worked as Senior Health Adviser on numerous projects in Asia and Africa before taking up her current role.
Blog posts in total 2
Posts
Communication strategies can help shape peoples' behaviour, influence social norms and save lives and there is increasing evidence to show which interventions work.  

BBC Media Action's Caroline Sugg on how the international development charity works with local media partners to support change that lasts beyond the lifetime of an individual project.