Main content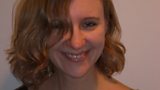 Vike Plock
Associate Professor, University of Exeter, Vike Martina Plock is Associate Professor of Modern Literature and Culture at the University of Exeter. She has written books about James Joyce and about modernist women writers and she regularly writes articles and book chapters on very different aspects of modernist literary history. In 2017 she was awarded a Leverhulme Research Fellowship to write a book about the BBC German Service during the Second World War.
Blog post in total 1
Posts
Eighty years ago in September 1938, the BBC launched its German language service, which millions of people in Nazi Germany would turn to for reliable information. Here is the unique story of the people responsible for this service, drawing extensively on previously unexamined archives.