Sam Wickens - Strange 24.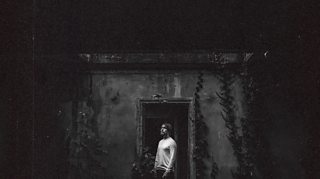 Sam's first release since his acclaimed debut album 'All I've Seen.' From his previous release, it would have been hard to imagine any improvement, but this new single is next level – in song writing, vocals and production.
Heavy in meaning and impact, Sam's deep and soulful range carries the melody and skilfully delivers the emotion and inspiration behind this track. Combined with electronic tones that build the suspense and create a powerful, raw and emotive track that shapes this song into a masterpiece.
When we do eventually get to see this one live, it is sure to leave us all with Goosebumps.
The single is accompanied with an artistic, moody and powerful music video, where we follow Sam's black and white journey through an abandoned building and around a maze. A flawless depiction of the lyrics and tone of this single.