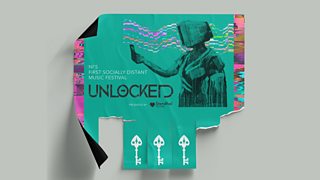 We're all missing the thought of getting sweaty with a bunch of strangers in a field this summer, listening to our favourite band and just generally loving life, despite the unpredictable Northern Irish weather.
But Stendhal Festival have come to the rescue. It'll be a more chilled out, socially distant festival to celebrate it's tenth year, but it sounds awesome, if like us, you're craving to get back and see live music.
They have announced plans to continue with a series of the first ever socially distanced music festivals in the history of Northern Ireland, taking place over a series of weekends in August and September.
The line-up will be released over the next few weeks, and there's no doubt it will be filled with some of our favourite NI artists.
This is all currently subject to license, due to government regulations on mass gatherings, Stendhal can only plan and prepare for the event in the hope that by the time the announced dates come around in August and September, regulations relating to mass gatherings have been eased to allow for 500 to 1000 people to gather, outdoors.
Fingers crossed it can go ahead – roll on August!