Tropic like it's hot with Villagers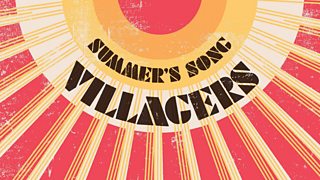 Any song featuring a chorus of six flugelhorns *automatically googles flugelhorn* is worth a listen. The word flugelhorn itself is well, just magical and evokes a sense of childishness, most of us have probably forgotten.
Villagers' new single 'Summer's Song' makes you feel like you've been hugged by your favourite summer holiday and transported back to a caravan in Bundoran, with a 99 dripping down your fingers. It's a trippy, joyful ode to sunshine and happiness. As expected from Conor O'Brien, the simple melody and blend of glorious sounds take you on a journey to past and future.
With a video animated by Joe May and illustrated by Patricio Bauzá that implores you to get up, walk out the door, and to just 'climb the sunlight one beam at a time,' Conor makes you love summer as much as Olaf from Frozen.
And for those who know, that is one fine compliment.