Review: Aby Coulibaly 'Long Nights'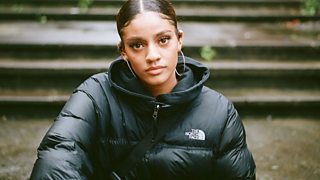 21 year old singer-songwriter Aby Coulibaly is yet to release a track into a pandemic free world. Her debut single 'Taurus' arrived with a flurry of media hype last Summer, providing immediate relief to a nation locked in to their own four walls. It's a bizarre environment for a burgeoning young artist to launch a career, yet something about Coulibaly's head bobbing rhythms, conversationalist 90's throwback flow, and casual social media approach (her reaction to landing in the top 20 of the Irish Charts? "YEOOOOOO"), marks her out as the perfect modern pop star. That she's been able to build a fan base without yet playing live is testament to the quality of her songwriting.
'Long Nights' is a collaboration with close friend and confidant Moyo, who provides a Lauryn Hill inspired beat for Coulibaly to paint a verbal picture of women tearing each other down, instead of picking each other up. It was inspired by a true life encounter and you feel it in her delivery, frustration and acceptance seeping through in equal measure. The lyrics are pointed and sharp, "It's really been a long night, why are you so hurt you take it out on me? Insecurity so loud, it feels like you're shouting me," as she takes aim at the negative people she's trying to free herself from.
For an artist who's biggest concern pre-chart success was the removal of her braces ("once they come off I'm getting grillz STRAIGHT away," she tweeted recently), Aby Coulibaly has so much to look forward to. When she is allowed to finally take her music to a festival stage, expect 'Long Nights' to go off.
Taylor Johnson