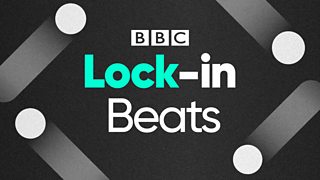 So we're all getting the hang of this lock-down craic now and at BBC Radio Ulster, we do try and inject a little bit of joy and happiness into your life every day.
But sometimes joy isn't enough. Sometimes, you just need to dance it out in a field or warehouse, let it all go, become one with the music and then wake up the next day, sore all over, ready to get back at it.
We can't give you everything but we have tried to recreate this vibe for you, and to be honest, it's pretty awesome.
So on the 4th July (this Saturday) we are giving you EIGHT hours of non-stop beats. Stephen McCauley and Holly Lester join forces for Lock-in Beats, to celebrate some of the best Northern Irish dance music.
Head over to BBC NI Live from 7pm on Saturday, for exclusive new sets from Caoimhe Moreland and Holly Lester, festival coverage and classic performances from the archive like live performances from Lemon Jelly and Radioactive Man; and DJ sets from Dave Clarke and A Love From Outer Space.
Holly and Stephen will also be celebrating 20 years Celtronic Festival, Ireland's longest running electronic music festival. Lock-in Beats will have extracts from Phil Kieran, Queen and Disco, Space Dimension Controller, Move D and Gerd Jansen, all recorded at this year's Celtronic 2020 Together: Apart festival.
So get yourselves prepared (water and plasters on hand), put on your most comfortable clothes and just dance it out, or chill out, we don't care. This Saturday night is for you. Feel the joy and the beat.
Lock-in Beats - Streamed live Saturday July 4 on www.bbc.co.uk/nilive from 7pm to midnight, and will be available on BBC Radio Foyle DAB, BBC Radio Foyle Sounds and from midnight on BBC Radio Ulster and BBC Radio Foyle FM.