New recovery plan for Belfast music scene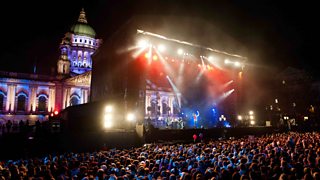 Sound Diplomacy have announced its work with Belfast City Council to develop a comprehensive Music Strategy and Recovery Plan.
We all know Belfast is a city with a rich and diverse musical history, and it has recently made a commitment to music, through the designation of the City of Music Steering Group, and a new cultural strategy demonstrating and recognising the value of culture and music to the city.
This work with Sound Diplomacy will directly feed into the recovery of the music sector post COVID-19. To ensure this plan delivers for all members of the community, a survey has been launched for musicians based in Northern Ireland, music businesses and relevant stakeholders, to guide policy making, outreach and planning into the future.
To complete the survey please visit https://survey.alchemer.com/s3/6159089/Belfast-Survey
You can read more about the project at www.sounddiplomacy.com/belfast