It's not all ROE-ses with new single 'Girls'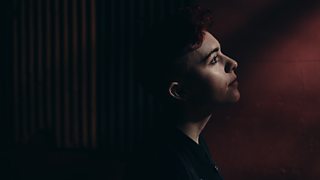 We've all been guilty of losing ourselves in the moment; passing opinion as truth, posting filtered photos as perfect portraits, creating a persona or reality that appears - on the surface - to be truth, in the hope that audiences don't pay enough attention to question. With 'Girls', Roe does just that, putting herself in the very moment she awakens from naivety and starts to realise her own identity, and what it takes to be herself.
Knowing the cleverness behind her song writing, it's no coincidence this is Roe's most polished production yet, using synths, pops, and clicks underneath her most accomplished vocal yet, as she delivers lines like "Who knows if she's speaking the truth / I feel so naïve to believe it." This is the sound of someone speaking on behalf of millennials purposely moving away from escape, unreal colours, and imperfect surrealism, towards harsher realities.
The ultimate irony here though, is that if Roe keeps writing pop gems of this quality, soon she will find herself in that world of self-projection, and hopefully 'Girls' will work as a reminder to avoid the pitfalls set by the generations before her.
'Girls' is released June 7th via Fictive Kin Records