Soulé shifts up a gear with new EP Love Cycle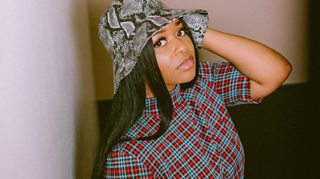 Soulé piqued our interest in August of last year, with the absolute banger 'Don't Hold Your Breath'. Though not new to the scene, she grabbed our attention as an artist who's really found their style and voice. Pure electro pop goodness, fresh and super cool.
With universal appeal and super slick production, her debut EP 'Love Cycle' is all that and more. Blissful bass and soulful RnB vocals chill, but there's a real lyrical depth to this, compelling you to look below the surface. With lyrical themes of self-doubt and heartbreak running through the songs, there's a depth here that contrasts with the uptempo and energetic vibe of the songs. Soulé is confident in the image she portrays, but secure enough of herself as an artist to deliver devastating lines like, 'When it comes to you, I drop my best to make you feel comfortable, but you don't show me, you mistreat me'.
The penultimate track 'Waterfalls' draws deserved similarities to Solange and Lauren Hill, and again the lyrics force you to dig, not sure how dark things will get under the surface.
And then what better way to end it, than with 'Don't Hold Your Breath' – TUNE! If you like pop, you'll love this.
If your 20's aren't for making mistakes in love and learning from it, then what hope do we have? Soulé might be doing some digging of her own right now, but she has a very exciting journey ahead of her, and if she can sort out that turbulent love life, who knows – she might even enjoy it, too…
Love Cyle is out on 1st March.