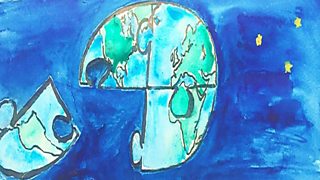 Meeting news teams across the BBC, from the Persian Service to BBC Bristol, I've found the desire to 'hold power to account' is one of the key principles motivating BBC journalists.
One colleague in the BBC Hindi Service in Delhi told me he felt it was his role to shed light on how slum dwellers are struggling with inadequate provisions. If they didn't cover these stories, who would? Only by focusing on the problems of the world, he felt, could these voiceless peoples' suffering become more widely known.
Over the last few months, I've been leading a project across BBC News to help colleagues think about how they might broaden their understanding of what news is to also include a focus on solutions. This has included delivering workshops, developing resources, inviting people to speak to the BBC and helping BBC Academy colleagues incorporate this fresh approach in their journalism training.
The core idea is that BBC News can paint a fuller and more complete picture, to deliver a more accurate story of the world. We're calling this initiative Solutions-Focused Journalism or SFJ.
So what is SFJ? It may be easier to begin by explaining what it isn't. Many journalists assume that SFJ is all about positive or 'good news' stories - tales with affirming narratives featuring people carrying out inspirational acts of generosity or achievement. Such positive stories are widely shared on social media, and traditionally have often been used to lighten the mood as the 'and finally' items at the end of a bulletin.
This isn't what SFJ is about. Instead, this approach demands rigorous coverage of responses to problems, focussing on how, is or can this problem be solved, and how does a proposed solution work? It is not about endorsing any particular solution, but is about the reporting of responses to problems alongside the problems themselves - not only looking at what has happened but also at ways to improve the future. This doesn't mean it can't use strong characters and a driving narrative.
Like all BBC journalism, SFJ complies strictly with BBC editorial standards. SFJ always looks for evidence of a solution's success. Where this doesn't exist (perhaps because the solution is at too early a stage), we tell our audiences that this is the case. We also explain the limitations of any solution.
This is critical. SFJ does not ignore problems, nor is it naïve. It is definitely not about producing NGO or charity puff pieces. Until The Kids Company started unravelling, most reporting about it focused on its charismatic leader, without looking for evidence of the impact on the children the charity sought to help. This is not SFJ.
Solutions spring from varied sources, including charities and NGOs, national and local governments, international agencies, businesses, social entrepreneurs, think tanks, and, critically, from communities which are being impacted by problems.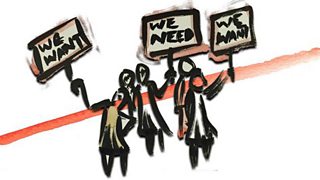 SFJ is not about encouraging audiences to become activists
I believe one of the powerful reframing aspects of a focus on solutions is to challenge the portrayal of people as passive victims of a disaster such as an earthquake or flood, incapable of action. Instead we see what such individuals are doing to respond to these challenges as positive agents of change. Though they may have limited resources, there are many ways in which local people innovate to help their community.
Data can provide rich material for SFJ stories. When new statistics are published, comparing, for example, different waiting times by region for access to emergency hospital care, a typical story might focus on the worst offender followed by an interview with an official holding them to account.
An alternative SFJ approach might also look for the most improved region, exploring how it achieved its success and what lessons could be learnt elsewhere. In many instances, those in power can be held to account more effectively when a journalist can point to how another region or country is implementing a solution to a similar problem.
Producing strong SFJ content is not easy. More time may be needed as the journalist needs to lay out the problem, point to a solution and then critically examine that solution. It is important not to be simplistic about a solution. And it may be difficult to isolate the contribution of a particular solution to a success (for example, in relation to educational outcomes) and to distinguish between correlation and causation.
David Halpern, Director of the UK's Behavioural Insights team, shared his frustration that while in medicine, randomised controlled trials are standard, rigorously evaluating social programmes has yet to become the norm.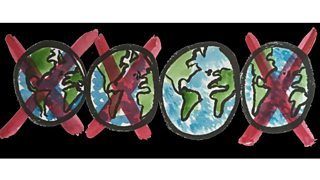 Solutions-Focused Journalism is not right for every story
Despite these challenges, it has been great to see increasing SFJ in BBC output. Some examples include a piece which aired on the Victoria Derbyshire programme and BBC London telling the story of an innovative prison system in Spain, which considers the 'soft justice' criticism of the scheme and evaluates data on costs and reoffending rates.
There are many science and health examples, such as this story about an innovation to improve care in the NHS. And I especially liked a story from BBC Hindi about the rehabilitation of victims of human trafficking which, through meeting women who had found ways to escape from their trauma, shed light on trafficking without sounding too earnest and downbeat.
BBC Radio Current Affairs has the time to evaluate solutions in depth, such as this story about saving the ozone layer. A story from a couple of years ago, in which the journalist digs deep to understand what it is that is working in London schools to deliver improved educational outcomes, is a great example of SFJ.
In our exploration of SFJ, it is critical that the BBC does not cross a line to become an advocate of change. This stricture differentiates the BBC's approach from those, for example, who promote so-called Impact Journalism which aims to raise awareness and spark action to make a better world.
So we would not evaluate our success through measuring the number of people who have taken action as a result of watching our SFJ pieces on TV or online. For the BBC, SFJ is just one of an array of tools to tell impactful stories - always with an understanding that sourcing, verifying and telling SFJ stories can be tougher and more demanding.
SFJ is not appropriate for every story. However, through including this form of journalism I believe we can paint a more nuanced and representative picture of the world - one that also empowers our audiences.
Illustrations by Emily Kasriel.
In the second part of this blog, Emily Kasriel compares SFJ with related initiatives in other countries and explains the damaging impact on perceptions of the world of which traditional journalism stands accused.
Why we need Solutions-Focused Journalism
More about SFJ from the BBC Academy (only available to BBC staff)
Lyse Doucet: 'Look for the light in the dark' to make sense of hard news
Student animators get creative with one-minute World Service stories
BBC Academy section on reporting skills