Last year on this blog, Matthew Shaw, from BBC News, wrote about his experiences as a Knight-Wallace Fellow at the University of Michigan, researching how to make newsrooms more mentally healthy. Now back, he's turning his project to practical effect across the BBC.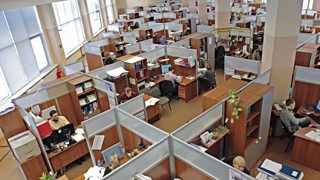 The idea for the project came from my own experience. In 2014, I had time off work with depression - something I'd experienced before but had never fully recognised. It wasn't down to my personal life, it wasn't my finances and it wasn't the job. It was all those things. I had lost all my resilience to life's challenges; but to recognize that in a busy, stressful working environment was really hard.
The BBC was very good to me. But it struck me that I wouldn't know what to do if a colleague approached me and told me they were worried about their mental health. I told my doctor this and she encouraged me to do something about it.
The University of Michigan Depression Center saw a chance to collaborate in a project on workplace mental health which would both benefit the BBC and help discover key ways of building successful plans for any business in beating the stigma of depression at work.
Along with a team of MBA graduate students from Michigan, I met mental health experts, employers and business leaders in New York and London, from huge corporations to public services and charities.
And what did we discover? There were just a few key areas that mattered when starting a workplace mental health initiative.
For any campaign to work it must have the support of those at the very top of the business. No-one will feel safe to speak about their mental health if they don't believe their bosses will back them. Only then can people come forward to tell their own stories and act as champions for mental wellbeing.
Every workplace is different: you must know what makes your office tick and what your colleagues respond to. You also need to find the right physical space for people to talk about their mental wellbeing and find better ways of helping everyone strike a more healthy work and life balance.
But above all, every workplace must actively promote its resources. No-one is going to ring a company helpline unless they know it exists and they trust it. It's not just about communication: you need to market hard and make sure you reach everyone.
So there you have it. Not exactly organisational rocket science.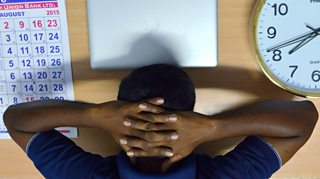 But what did I bring back to the BBC? With the backing and encouragement of the Director of News and Current Affairs, James Harding, I've been working hard to help launch a new mental health campaign for the whole of the BBC. Great work is already being done by the Health and Wellbeing team here but I was keen to use the momentum of my project to reach as many people as possible.
Our aim is to ensure that everyone knows the BBC is a safe place, where you can open up and talk about your mental health and wellbeing. This goes for whether you personally have a mental health problem, someone close to you is dealing with an issue or you are simply going through one of life's challenges.
We've created a new area on Gateway (accessible to BBC staff) bringing all the BBC's mental health resources into one place and have made some powerful videos with BBC staff who want to speak out to help support their colleagues.
This is only the beginning I hope. Above all we need to change our attitudes. Sleep is more important than emailing until midnight. Avoiding stress is not a sign of weakness. Working until you drop is not productive.
I will continue to champion the cause at the BBC and have recently been asked to be an expert adviser on the government's independent review of mental health in the workplace. We still have a long way to go.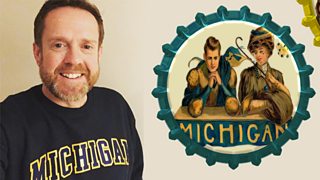 Matthew Shaw: back from the States