Main content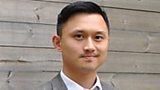 Onwah Tsang
Former technical project manager, BBC Academy
Blog posts in total 3
Posts
AI is moving into the mainstream, becoming part of the working lives of people way beyond tech and IT areas. Here, we take a look at three kinds of AI tools and an example of how AI can be trained to interpret varied questions to give the right answers.

Learning some basic coding skills can help in a variety of jobs. And it's not as difficult as you might think. Here's a way to take your first step in a matter of seconds.

The agile approach to technology projects, with its progress monitoring, collaborative reviewing and taking stock of goals, could be applied way beyond the world of software development and start-ups, argues Onwah Tsang.