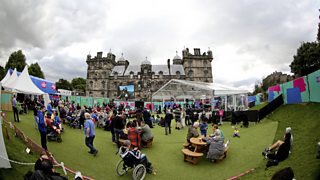 A round up of BBC announcements, press releases and blogs, plus some highlights from our TV, radio and online output from the last week.
BBC at the Edinburgh Festivals 2018
Top comedy, arts, writing and music - as well as showcases for new fresh talent - will be at the heart of the BBC's Edinburgh Festivals coverage in 2018 across TV, radio and online.
BBC to broadcast first ever European Championships
The first ever European Championships 2018 will kick off on August 2 and BBC Sport will be there to bring this new and exciting multi-sport concept to audiences across TV, radio and online from host cities Glasgow and Berlin.
Announcements and blogs
Drama
A new Debbie Horsfield drama Age Before Beauty, was confirmed by BBC One this week. A family saga set in a Manchester beauty salon starring Robson Green (Grantchester), Sue Johnston (Downton Abbey), Polly Walker (Mr Selfridge) and James Murray (Him).
In addition the network confirmed that Jessica Raine is to star alongside Tom Hollander and Tchéky Karyo in Baptiste. There was further casting news on Friday, that BBC and Bad Wolf unveil the team for His Dark Materials.
Factual
It was confirmed this week that BBC One daytime hit Murder, Mystery and My Family is to return to our screens in 2019 with 20 brand new episodes.
Elsewhere, Brenda Emmanus follows acclaimed artist Sonia Boyce in the lead up to a new exhibition that includes work from artists of African and Asian descent who have helped to shape the history of British art in Whoever Heard of a Black Artist? Britain's Hidden Art History on BBC Four.
Radio
BBC Radio 1Xtra has announced the line-up for this year's 1Xtra Live. Hosted by the 1Xtra DJ family, the station's flagship live music event will take place in London at the O2 Arena on Saturday 22 September.
Digital/iPlayer
Fans of classic BBC drama are in for a fantastic summer, as a number of beloved series make a dramatic return as boxsets to BBC iPlayer this week. iPlayer also announced that TV viewers can now instantly restart BBC programmes by pressing the green button.
Regional
Felicity Evans has been appointed the new BBC Cymru Wales Political Editor, while Rhuanedd Richards has been appointed Editor of BBC Radio Cymru and Welsh language online service, Cymru Fyw.
Blogs
Gabriel Straub, Head of Data Science and Architecture blogged about Artificial Intelligence and machine learning at the BBC; Sinead Rocks provided a BBC Education social mobility update: from primary school to preparing for work ; and Dino Sofos, Senior Journalist wrote about how the news agenda the BBC covers is changing - and how our In Plain Sight project is playing a big part in this.
In addition, James Purnell considered the BBC's job Serving everyone, rather than being everything to everyone and plus we published the weekly BBC iPlayer Highlights 28 July-3 August 2018.
Broadcast Highlights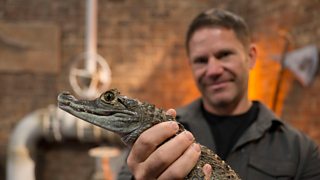 Deadly Dinosaurs