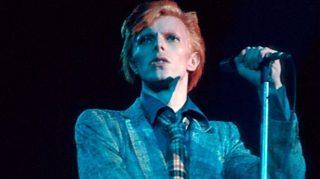 From The Beatles to Miles Davis and Bananarama and everything in between, the BBC owns more than two million music copyrights from performances broadcasted live with a catalogue stretching way back to the 1920s.
This includes Top Of The Pops, Radio 1 Live Lounge, Later With Jools Holland, John Peel, the Proms, as well as concerts and festivals across the country. We also own programme scores composed in-house, such as by the BBC Radiophonic Workshop, which created the Doctor Who theme and for classic programmes like Blue Planet and Bob The Builder.
We license this to record labels or the artists themselves, for commercial release via the Copyright, Design and Patents Act 1988, and also work with advertising, film and other TV companies
In practice it can mean providing bonus content from a BBC performance for additional songs on album reissues, a one-off EP for Record Store Day, a live in concert DVD, or a Peel Sessions release.
For example, two years ago we delivered additional recordings to Jimmy Page, in person, for the remastered Led Zeppelin: BBC Sessions compilation album that came out later in 2016.
Due later this year is an eight-disc REM at the BBC album, and this follows others in the series such as Bowie at the Beeb and The Beatles' Live At The BBC.
It's not only physical releases like CDs and LPs, as streaming rights for Spotify and so on are often included in licensing deals as well, and we're working more and more these days with Vevo and similar sites.
When music appears in adverts, films, or in games, the industry term is called synchronisation, recently we have completed large global deals for LaCoste and Chrysler, and occasionally we clear samples of recordings that are to be used in other music.
Although the vast majority of these recordings have never been commercially released, they don't just sit there doing nothing, as part of our work is to persuade record companies to make more use of them.
The agreement we made with AIM (the Association of Independent Music) a few years ago is a good example, which has facilitated deals with AIM members like The Fall, Kylie Minogue, The Moody Blues and the Pixies.
And, of course, sometimes recordings previously thought lost or accidentally deleted years ago unexpectedly turn up, which is very exciting - especially when it's Bowie!