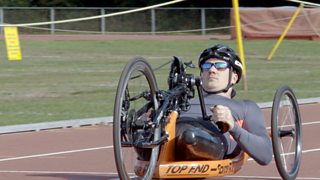 As the Invictus Games draws to a close I look back on how the preparations began on what has been a tremendous week starting with the launch show just a few days ago.
We shared facilities with ABC who are the host broadcaster in Australia and along with their production partner, JAM TV, we've set up camp in car park P7 of the Sydney Olympic Park.
The technical producer, James Bonnar, has supervised the construction of our broadcast set up. Home is a marquee which has been transformed into a busy production office, with our edits set up in porta cabins and our main OB truck for the final programme gallery.
It's a double expando, to use the local lingo where nearly every word is shortened and has an 'o' added. Our UK team was joined by some local soundos, camos and well, you get the picture.
A few of the team - myself included - worked on the Sydney Olympics here in 2000 and have been boring everyone else with tales of what it was all like 18 years ago.
A bit like in London the Olympic Park itself is out of town - about ten miles to the west of the city centre in the case of Sydney - so one of the challenges is to make the coverage have a feel of the city, even though it's only the Opening Ceremony and the first day of sport takes place in town.
But with sailing in the shadow of the Harbour Bridge and Cycling in the Botanic Garden, that first day of sport should look pretty spectacular.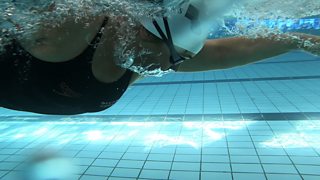 The setting itself reminds us of the first Invictus Games four years ago in London when the BBC was the host broadcaster and the bulk of the action came from our own Olympic Park.
Quite a few of the team from 2014 are back for this fourth edition of the Games including both our presenters. Alex Jones presented a One Show special covering the Opening Ceremony in London and back then JJ Chalmers was a competitor winning medals in cycling and athletics before turning himself into a TV presenter.
So with Alex and JJ at the helm alongside a top team of commentators and reporters with lots of experience from Olympics, Paralympics and previous Invictus Games, we were ready to go. The event's patron Prince Harry has brought huge publicity to the Games here in Australia with his and the Duchess of Sussex's Royal tour and recent announcement.
We were ready for a week of really inspiring stories of how 500 wounded, injured and sick servicemen and women from round the world have put their lives back on track thanks to the power of sport.
It has been an incredible week of sport and we still have the closing ceremony to go.
The closing ceremony is broadcast on BBC One on Saturday 27 October at 1.15pm and 5.30pm.