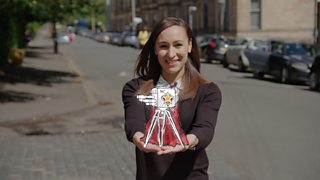 A round up of BBC announcements, press releases and blogs, plus some highlights from our TV, radio and online output from the last week.
BBC Get Inspired Unsung Hero 2018
The search for great volunteers returns as nominations for the 2018 BBC Get Inspired Unsung Hero award open.
Official biggest hits of Madonna, Prince and Michael Jackson revealed
At the weekend BBC Radio 2 were counting down the top hits of three musical legends - Madonna, Prince and Michael Jackson, to celebrate the year in which they all would've turned, or recently turned, 60 years old.
Announcements and blogs
Drama
The media pack for BBC One drama Wanderlust by Nick Payne and starring Toni Collette and Steven Mackintosh was published.
Meanwhile, first-look images have been released for MotherFatherSon, Tom Rob Smith's forthcoming original drama series for BBC Two, made by BBC Studios Drama London.
BBC Two also announced the cast for Doing Money, a shocking true story about modern slavery in Britain
Factual
It was confirmed that BBC Two's Autumnwatch is moving location. In a one-off co-production with BBC Studios Natural History Unit and PBS, the series will be coming from New England in America.
BBC Music
BBC Music announced Ariana Grande At the BBC - a world-exclusive show coming to BBC One in the autumn, presented by Davina McCall.

Regional
This week, BBC Sport NI announced live coverage of Ulster Rugby.
International
One of the world's most popular providers of English language teaching material, BBC Learning English, has launched its free app. The BBC Learning English App brings together all of the BBC's most popular English teaching content in a simple-to-use package.
Elsewhere, BBC World Questions - an international series of English language events created with the British Council - is coming to Copenhagen.
Blogs
This week's blogs were The making of We Are British Jews by Series Producer and Director, Lucie Kon; and Why the BBC Get Inspired Unsung Hero award means so much by Graeme Chilvers.
In addition, David Conway of BBC Studioworks penned Avengers, ITV, Channel 4 and of course the BBC: the new Television Centre's first 12 months; and 1Xtra's Mark Strippel considered why the BBC has a responsibility to take Drill music seriously; plus the weekly BBC iPlayer Highlights 1-7 September 2018.

Broadcast Highlights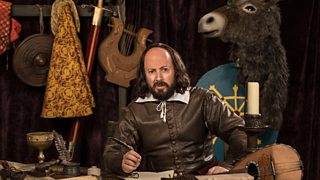 Upstart Crow