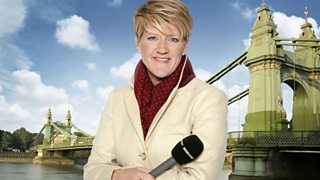 A round up of BBC announcements, press releases and blogs, plus some highlights from our TV, radio and online output last week.
Boat Race 2018
The 2018 Men's Boat Race and Women's Boat Race will both be live across the BBC on Saturday 24 March, marking 80 years since the event was first televised by the BBC in 1938.
Senior manager expenses
On Tuesday we published details of expenses, gifts and hospitality and declaration of personal interests for Q1 (April - June) and Q2 (July - Sept) 2017/18 for senior managers who earn over £150k.
BBC and Personal Service Companies
On Monday the BBC announced three steps following a number of recent questions as to whether or not the BBC has some responsibility for people facing retrospective bills from HMRC after being paid through Personal Service Companies (PSC).
Studios and Worldwide merger
On Friday the BBC published a series of public commitments for how BBC Studios will work following its launch in April.
Announcements and blogs
Drama
On Wednesday Piers Wenger and Charlotte Moore, announced four new dramas for BBC One written by Marnie Dickens (Thirteen), Levi David Addai (Damilola, Our Loved Boy), Andrea Gibb (Swallows and Amazons) and Ben Chanan (Cyberbully). Also on Wednesday we published the media pack for new three-part Agatha Christie thriller Ordeal by Innocence.
On Thursday, casting information was released for forthcoming BBC One drama The Victim, which will star Kelly Macdonald (Trainspotting, Boardwalk Empire) John Hannah (Four Weddings And A Funeral, The Mummy) and up and coming Scottish star James Harkness (Rogue One, Darkest Hour). The four-part series was written and created by Rob Williams (The Man In The High Castle, Chasing Shadows). We were also treated to a first-look at Anthony Hopkins and Florence Pugh in the Richard Eyre adaptation of King Lear, which comes to BBC Two this Spring.
Comedy
BBC Radio 2 announced a range of new and exciting one-off comedy commissions featuring a mix of celebrity panel shows, quizzes and situation comedies. The shows will form part of a Funny Fortnight, which kicks off on 23 April.
Music
BBC Young Jazz Musician will return in 2018 with the final being hosted at the London Jazz Festival at Southbank Centre's Queen Elizabeth Hall on Saturday 24 November, and the BBC Scottish Symphony Orchestra has announced its concerts for the 2018/19 Season.
BBC Radio 1 also unveiled their Academy sessions taking place for 16-24 year olds in Swansea in the run up to The Biggest Weekend.
Arts
Editor of GQ Magazine, Dylan Jones, will join BBC Radio Wales to present a new nightly programme from the Hay Festival as part of a range of new arts and culture programmes that will be broadcast on the station.
Factual
To mark the relationship between Her Majesty The Queen and the Commonwealth the BBC will air three programmes this Spring, The Queen's Birthday Party on BBC One and BBC Radio 2, and The Queen: Her Commonwealth Story and Lenny Henry: The Commonwealth Kid, both on BBC One.
BBC Four revealed the results of their Pandemic experiment, the largest citizen science experiment of its kind, to track how a deadly virus could spread in the UK.
On Friday, BBC One announced that Patrick Kielty will host a documentary looking at the impact of the Good Friday Agreement in My Dad, The Peace Deal And Me a personal story which reflects on his father's murder by loyalist paramilitaries and the subsequent release of his killers.
BBC iPlayer
For Easter weekend, BBC iPlayer are serving up a feast of 30 classic cookery shows from the archives ready to watch and imitate. The episodes feature legendary TV cooks including Fanny Cradock, Ken Hom, Keith Floyd, Delia Smith, Madhur Jaffrey, Rick Stein, Levi Roots and Lorraine Pascale. Tuck in!
Northern Ireland
On a visit to Belfast, BBC Director-General Tony Hall announced funding for the redevelopment of the iconic Broadcasting House building on Ormeau Avenue.
Blogs
This week Head of BBC VR Hub Zillah Watson gave us an update on some of our current virtual reality initiatives. On Tuesday the BBC Radio & Music Awards were held at a ceremony at the BBC Radio Theatre, Bob Shennan gave us highlights of the evening and we rounded up the BBC wins Royal Television Society Programme Awards which were also held on Tuesday. We also published the BBC iPlayer Highlights 24-30 March.
Broadcast Highlights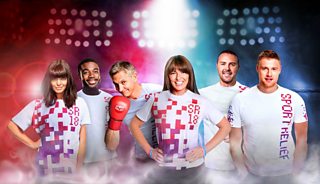 Sport Relief 2018