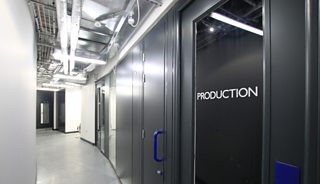 It's been nearly three years since we closed the studio doors at Television Centre and decamped BBC Studios and Post Production to Elstree. The move has been more successful than we could have hoped for, thanks to the tremendous support from all of the productions, talent and staff who made the journey with us.
Despite this, not a week goes by without somebody asking me how the Television Centre redevelopment is coming along, or the building known as 'TVC'. In this regard, we have just passed a major milestone – structural works in our part of the building have been completed and the keys have been officially handed over to us for our tech fit-out.
So we thought now was a good time to open the studio doors and show people our progress so far. At the end of January, I was joined by clients from across the TV industry for a sneak preview of the revamped studios and post-production facilities ahead of the official opening in spring 2017. It was a great moment and undoubtedly the highlight of my year so far.
Studios, facilities and a location that the TV industry will love
When we return to TVC next year, we'll be operating studios TC1, TC2 and TC3. These will remain structurally unchanged from the original studios that people are familiar with, but will have a range of new technologies and facilities to service them. As you will know, these famous spaces have played host to countless entertainment shows, including Strictly Come Dancing and Top of The Pops, numerous live broadcast events such as Children In Need and Comic Relief, staples such as Harry Hill's TV Burp and Eggheads and TV classics such as Fawlty Towers, The Two Ronnies and I'm Alan Partridge.
To support the studios, our ancillary areas are now split over four floors. Dressing rooms, green rooms and production offices have been revamped and redesigned to enhance them and to provide a more ergonomic layout to better meet production needs. We've created a post-production set-up which can scale up and down according to production demands, drawing upon a set of core and flexible suites. Whilst the production galleries and technical areas are now more logically arranged with additional space to aid an efficient production operation.
Come 2017, we want the site to be the most up to date, flexible studio space in the UK so we've been liaising with technology providers and productions to make sure that the equipment and technology we choose is the very latest and best. And importantly that it's the kit which productions want to use. As you can imagine, we are monitoring advances in UHD/4k and IP technologies closely.
The magic of Television Centre
One thing that has been really important to us over the last three years is understanding exactly why people enjoyed making television at TVC. We have listened closely to nostalgic stories, happy memories, and what made the facilities and their location so special. We have worked hard to keep the things that people told us they like and make changes in other areas to meet production requirements – like flexibility, layout of space and installing the latest technologies. Everything is being finessed to keep the magic alive at Television Centre so that the site remains a place that's focused on what it is most famous for – creating television that we all love.
It has been nerve wracking inviting people to the site to see our progress because although we are delighted with what has been achieved so far, it all hangs on the reactions of our customers. However, we have been completely overwhelmed and elated at the positive reaction from our clients within the BBC, other broadcasters and the many production companies we work with.
During the event, people were delighted to see that so many original elements of the building remain intact, keeping its heritage alive and well. Greater than this though, was the sense of excitement about the new areas and the volume of productions who are eager to be the first ones through the doors next year when the studios will be part of a vibrant new media-focused site. We'll start taking bookings from this summer.
Finally, I should also take this opportunity to say a big thank you to the project team and staff group who are working incredibly hard to make this project happen, and the many clients, craft talent and stakeholders who are continuing to provide insights and input along the way.
I look forward to writing another blog in the run-up to spring 2017 when we officially reopen our studios and start a new era of making ground breaking television at Television Centre, W12.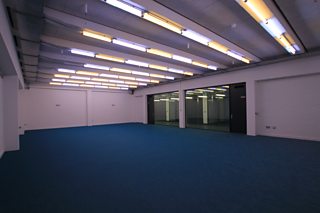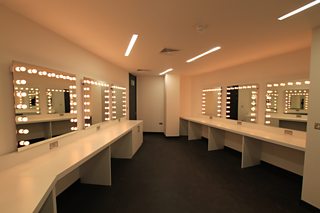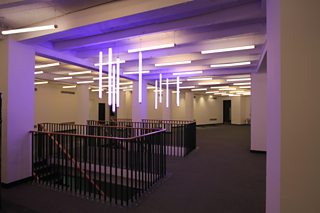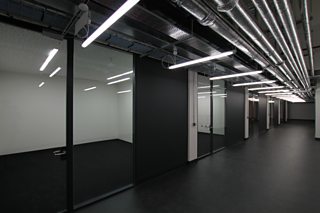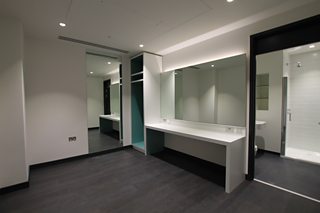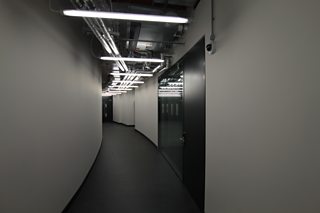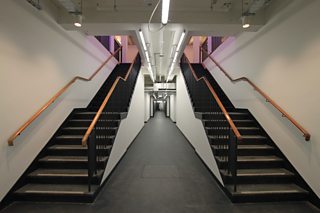 David Conway is the Managing Director of BBC Studios and Post Production Ltd.