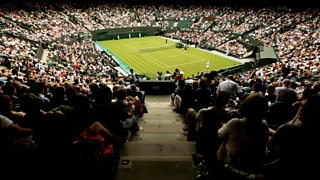 A round up of BBC announcements, press releases and blogs, plus some highlights from our TV, radio and online output from the last week.
Wimbledon 2018
Wimbledon is to be shown in Ultra HD for the first time as part of the BBC's groundbreaking trials.
David Dimbleby to leave Question Time at the end of the year
After an extraordinary 25 years, David Dimbleby has decided to leave Question Time, the BBC's flagship political debate programme.
BBC celebrates launch of Great Exhibition of the North
From arts, music, design and innovation to news and current affairs, the BBC will celebrate - and take part in - the Great Exhibition of the North when it launches this Friday 22 June.
Announcements and blogs
Corporate
On Wednesday we published a landmark report on career progression and culture for staff from a black, Asian and minority ethnic (BAME) background at the corporation.
Drama
BBC One confirmed that Bafta winning actor Tom Hollander is to join new drama Baptiste written by Harry and Jack Williams.
Meanwhile, EastEnders announced it will be breaking from tradition in an upcoming episode as part of the current knife crime storyline. The special episode will centre around the funeral of Shakil Kazemi and will be a first for EastEnders, as during the episode viewers will hear true life accounts from those who have lost someone to knife crime.
On Thursday, a first-look image of John Malkovich as Hercule Poirot in the new adaptation of The ABC Murders for BBC One was released, as further guest cast were announced.
On Friday, Dan McGolpin, Controller of BBC Programming and Daytime, announced the commission of a new 10-part crime drama from Dan Sefton, the writer behind hits such as The Good Karma Hospital, Trust Me, Delicious and Porters for BBC One Daytime and iPlayer
Comedy
BBC Comedy has announced its continued commitment to developing talented BAME comedy writers, with its second Felix Dexter Bursary initiative. A six-month bursary will be awarded to train an aspiring comedy writer to develop their skills at the BBC.
Elsewhere, BBC One announced a Sir Lenny Henry 60th birthday special hosted by Sir Trevor McDonald.
Meanwhile on Tuesday, Shane Allen, Controller of BBC Comedy Commissioning announced the upcoming comedy slate.
Factual
BBC Two confirmed this week that Great British Menu to crown a champion of champions in a first for hit series which will pay tribute to 70 years of the NHS with a culinary feast to say thank you.
Music
The BBC Proms announced on Friday the Proms Free Curtain Raiser, a special event to be held outside the Royal Albert Hall on 12 July at 10pm - 10.30pm.
Radio
Alison Hindell, currently the Head of Audio Drama for the BBC, has been appointed Radio 4's new Commissioning Editor for Drama and Fiction. She will take up her new position from October.
Elsewhere, BBC Radio 1Xtra has collaborated with BBC Sport to produce Barbershop Ballers, hosted by 1Xtra presenter Nick Bright. Starting Saturday 30 June, the 9 x 30" series will see Nick and guests give their alternative take on all the 2018 World Cup action - live from the barbershop in London.
National
BBC Sport NI confirmed it will have live coverage of the Women's Premiership League Cup Final between Cliftonville Ladies and Linfield Ladies. Plus, BBC Radio Ulster has launched a brand new Ulster-Scots magazine programme, Kintra.
International
BBC World Service confirmed the BBC is reaching a record weekly audience of 376m people.
What's New? - an exciting weekly TV programme by the BBC for young people in Africa launches on 23 June. Aimed at 11-16 year-olds the show is an informative, entertaining and fun programme which will keep young people up to date with what's happening in the world they live in.
Blogs
James Purnell, Director of Radio & Education, explained the BBC's role in supporting the future of British radio; Alper Balli, Planning Editor, BBC News Turkish revealed how BBC News Turkish is covering Turkey's 24 June elections; Tunde Ogungbesan, Head of Diversity, Inclusion and Succession blogged about Diversity: more to do to better reflect our audiences; and Shane Allen, Controller of BBC Comedy Commissioning, expands on comments he made during his announcement of plans for more diversity in BBC comedy earlier this week.
We also published the weekly BBC iPlayer Highlights 23-29 June.
Broadcast Highlights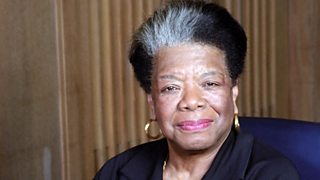 Maya Angelou
Refugee Stories, PODCAST, CBEEBIES
Royal Academy Summer Exhibition 2018, Saturday 16 June, BBC TWO
Managing England: The Impossible Job, Sunday 17 June, BBC TWO
Julius Caesar from Donmar Kings Cross, Sunday 17 June, BBC FOUR, BBC IPLAYER
Snatches: Moments From 100 Years Of Women's Lives, Monday 18 June to Thursday 21 June, BBC FOUR
Food And Farming Awards: First Course, Sunday 17 June, BBC RADIO 4
Maya Angelou: I Know Why The Caged Bird Sings, Monday 18 June, BBC RADIO 4