A round up of BBC announcements, press releases and blogs, plus some highlights from our TV, radio and online output from the last week.
Doctor Who
It was confirmed that the new series of Doctor Who is to land on Sunday 7 October 2018.
Strictly Come Dancing 2018
The media pack for the 16th series of Strictly Come Dancing was published ahead of Saturday's first show.
Tributes to Rachael Bland
The family of Rachael Bland confirmed that she died on Wednesday morning. Rachael died peacefully at home, surrounded by her family.
Announcements and blogs
Drama
The media packs for Mike Bartlett's new drama on BBC One Press abnd Hugo Blick's Black Earth Rising were published this week. In addition, BBC Two acquired Trust, the star-studded new drama from executive producers Danny Boyle, Simon Beaufoy and Christian Colson, based on the notorious true-life kidnapping of the heir to billionaire John Paul Getty - one of the world's wealthiest businessmen.
Meanwhile it was confirmed that BBC One's Bodyguard is the biggest new drama on British television in over a decade
Episode one received a consolidated figure of 10.4 million viewers, with a 40.9% share.
Comedy
BBC Three announced on Wednesday a second series of the Guz Khan comedy Man Like Mobeen.
Factual
BBC Two confirmed that, following the success of Nadiya's Family Favourites on the network, Nadiya will return this winter for a one-off celebration special of the series.
Entertainment
Eating with My Ex, the Bafta-nominated BBC Three show which reunites former couples over dinner to pick over the bones of their failed relationships, is making the leap from a short-form series to a 10-episode long-form series.
Children's
This week BBC Bitesize celebrates its 20th birthday. In addition, BBC Kids Skill, our first voice experience for children was launched.
News
BBC News confirmed a week of special in-depth coverage to mark Brexit: Six Months to Go including access behind the scenes at Number 10 and an interview with the Prime Minister.
BBC Music
A new landmark series Our Classical Century will celebrate the greatest moments in classical music in the UK over the last 100 years.
iPlayer
This week it was confirmed that Louis Theroux and Stacey Dooley documentary box sets are to return to BBC iPlayer.
Meanwhile, sports fans helped BBC iPlayer get off to a flying start this summer. The second half of the FIFA World Cup and Wimbledon helped BBC iPlayer grow 19 per cent year-on-year in July, with requests reaching 281 million for the month.
Radio
BBC Radio 2 announced on Monday that Radio 2 Breakfast Show presenter Chris Evans will be leaving the network. Thirteen years after presenting his first show for the station, he will broadcast his last show in December 2018.
In addition, BBC Radio 3 confirmed the 'Late Junction' Festival for 2019 and on Thursday BBC Radio 3 Controller Alan Davey announced the Autumn/Winter programming for 2018.
Regional
BBC Proms in the Park in Northern Ireland has secured music legend Midge Ure, Broadway star Kim Criswell, classical guitar supremo Xuefei Yang and internationally acclaimed mandolin virtuoso Avi Avital for this year's event in Belfast on Saturday 8 September.
Meanwhile, BBC Northern Ireland confirmed it will broadcast highlights of all Northern Ireland's games - home and away - in the forthcoming UEFA Nations League and Euro qualifiers in the run-up to the UEFA Euro 2020 Championships.
International
Safiyya Jibril has won BBC Hausa's women's writing competition for 2018.
Blogs
Sinead Rocks, Director of Education blogged about BBC Bitesize at 20; and Adejuwon Soyinka, Editor, BBC News Pidgin wrote about the first year of a groundbreaking service for Africa. Director Nimer Rashed spilled the beans on what it is like Directing the 2nd Unit for BBC One's Press by Mike Bartlett and Dan Dewsbury penned Being working class is something to be proud of: filming The Mighty Redcar. In addition we had the weekly BBC iPlayer Highlights 8-14 September 2018.
Broadcast Highlights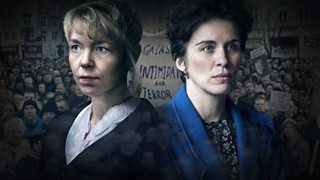 Mother's Day, Monday 3 September, BBC TWOWanderlust, Tuesday 4 September, BBC ONE
The Joy Of AI, Tuesday 4 September, BBC FOUR
Morality In The 21st Century, Monday 3 September, BBC RADIO 4
The Conversation: Female Computer Pioneers, Monday 3 September, BBC WORLD SERVICE
Music Planet - Highlights from the Euroradio Folk Festival in Moscow, Friday 7 September, BBC RADIO 3