On Friday 29 January, BBC Four's Music Mogul's looks at the PR industry, the programme delves into the publicity plots that have helped shape some of the world's greatest artists, and how PRs cultivate new bands, manage crises and attempt to maintain the reputation of their longstanding clients. Here Andy Saunders, who founded Velocity Communications in 2000 and is featured in the episode, gives an overview of how the role of the PR person has changed during his extensive experience of working in the music industry.
I'm old enough to remember fax machines. That's how old I am.
Before the digital age the work of the PR professional was very different. It involved a lot of hands-on, physical effort.
To get a press release to a journalist in the mid-90's meant printing it out and faxing it over to them or, if you were doing a mail shot, printing out dozens of them, putting them in envelopes, addressing them, franking them and putting them in a sack for the postman to collect.
It was a laborious process, suited to a physical world of newspapers and magazines.
These days at the press of a computer key that same press release can be sent to anyone, globally in an instant.
The world has changed. These days the news cycle is much faster and has a significantly wider reach. The advent of social media has helped accelerate an appetite for news and to increase the distribution outlets.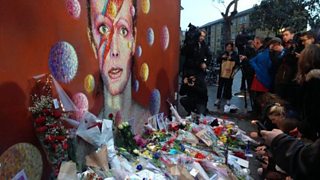 Bowie mural in Brixton, which soon became a memorial site as news of his death spread
The sad passing of David Bowie recently illustrated the speed in which a news item can dominate the agenda. From the initial announcement of his death on news outlets and social media the story gathered pace so fast that within minutes it had achieved a huge reach and become a global conversation that gathered momentum over several days.
Everyone is a journalist these days. Anyone with a Twitter or Instagram account can break a story and they frequently do. In light of that, the role of PR has evolved to cope with this new world order.
These days there is far more emphasis on a strategic approach to messaging. How we talk to a target audience and in what tone of voice is more than ever a hugely important part of the communications challenge. Media relations, the actual interface with journalists, comes much later in the PR process than it used to.
This is because once something is out in the digital ether it cannot be retracted. Or at least not erased. That's why the messaging has to be bang on before there is any interaction with the media.
Once upon a time, if a newspaper got something wrong they would print a retraction and that would be that. Nowadays, if anything goes out to the media however inaccurate it will stay out there forever. It will become its own 'truth'. And that truth can breed more truths until the story is distorted beyond recognition.
The migration of readers to digital news and social media is a great opportunity for PR's. If used strategically it can help shape and control the story. But there is a flipside. If used clumsily the story can spiral out of control and take on a life of its own, one which is controlled entirely by a readership.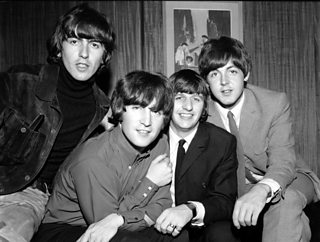 The Beatles
I recently wrote a piece about how, in my opinion, social media would have prevented The Beatles breaking up. In short, when John Lennon made his infamous "The Beatles are now bigger than Jesus" comment it triggered widespread protests against the band in the US. There were demonstrations at their live shows and death threats made against them. The whole episode all but ended the bands live career and saw them retreat to the studio where eventually they broke apart.
A slightly silly piece and a simplistic view of the situation I know, but in the blog I argue that social media would have allowed the band to talk to their fans directly, to correct any inaccuracies, to put forward a context for their statement or to apologise. In other words, to take control of the story. I believe that in a digital news environment the story would have burned brightly for a few days and then faded.
For bands and musicians, this ability to connect directly with their fans through social media and digital news is amazing but it comes with real challenges. This democratization of news has enabled direct-to-fan relationships to become ever more engaging but it has also created a huge amount of 'noise,' which can mean an increasingly overcrowded space.
It also means that the fan is being overwhelmed with ever more news through ever more channels. Having a well thought through strategy to avoid becoming part of this noise is vital and is where the real skill of the PR lies these days.
We still talk to journalists, we still apply the dark arts of spin on occasion, we still beg and plead for coverage of our bands/events/products because ultimately it is still a sales job, but it is a much more strategic role now than it ever was.
Andy Saunders is founder of PR company Velocity Communications.