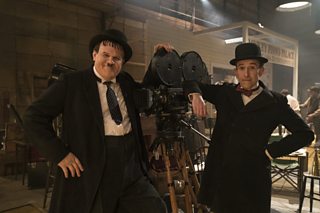 This year's BFI London film festival runs from 10-21 October. An impressive eight BBC Films are featured:
First is Stan and Ollie, starring Steve Coogan and John C Reilly.
It's 1953, several years after the comic duo's last film and with their immense celebrity on the wane, Stan 'Laurel' and Ollie 'Hardy' embark on a gig tour of British seaside towns and music halls. Surprised by the modesty of the bookings and cramped little guesthouses, the tour starts off subdued.
They struggle for audiences and their booking agent seems disinterested. But a series of TV guest spots and celebrity appearances soon rekindle the country's interest in their genius and the buzz grows as they head towards a big London finale.
As the attention builds, so too do old resentments, coming to a head as they're joined by 'the wives', Lucille and Ida (Shirley Henderson and Nina Arianda, a hilarious double act in their own right).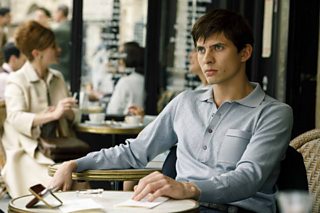 Next is The White Crow: Capturing the raw physicality and brilliance of Rudolf Nureyev, whose escape to the West stunned the world at the height of the Cold War.
With his magnetic presence, Nureyev emerged as ballet's most famous star, a wild and beautiful dancer limited by the world of Fifties Leningrad. His flirtation with Western artists and ideas leads him into a high-stakes game of cat and mouse with the KGB.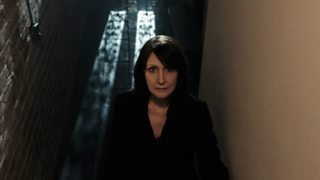 Also featured is Out of the Blue: Solitary recovering alcoholic Detective Mike Hoolihan (Patricia Clarkson) is called out to the scene of a possible homicide at an observatory. Jennifer, an expert on black holes and the beautiful daughter of wealthy veteran Colonel Tom Rockwell, has been shot at point-blank.
Some of the facts in the case bear remarkable similarity to unsolved murders from the past and every new piece of information seems to take Mike further away from understanding the crime. And yet, she finds herself strangely affected by the case, as old memories resurface.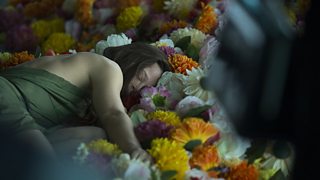 Next up is Mari a drama with dance elements, which stars Phoebe Nicholls (The Elephant Man) and has original choreography from Maxine Doyle (choreographer at theatre company Punchdrunk).
The film tells the story of professional dancer and choreographer Charlotte (Bobbi Jene Smith), as she prepares for a new show. Charlotte's world is turned upside down when she discovers that she is pregnant and that her grandmother Mari is coming to the end of life, forcing her to confront her past to choose the future she wants.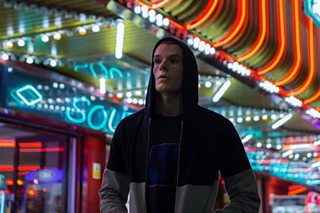 There's also VS. in which a withdrawn foster-teen teetering on the edge of self-destruction, finds his feet – and his voice - in the world of UK battle rap.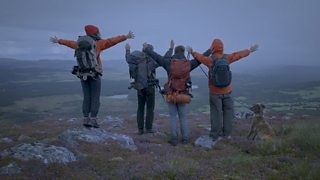 In addition, there's Orlando von Einsiedel's documentary film Evelyn.
When his brother, newly diagnosed as schizophrenic and suffering from intense depression, took his own life at 22, Orlando and his other two siblings buried the trauma, rarely talking about it. Over a decade later, the remaining family set out on a hiking tour, visiting landscapes Evelyn liked to walk, to reflect on his life and death.
Evelyn is an emotionally raw film that documents the difficult, yet rewarding, attempt to navigate the rocky highlands of collective trauma.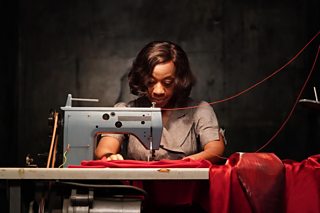 In Fabric also features. A ghost tale set against the backdrop of a busy winter sales period in a department store it stars Marianne Jean-Baptiste. The plot follows the life of a cursed dress as it passes from person to person with devastating consequences.