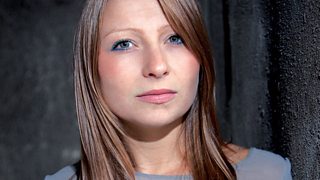 Charlotte Bray is one of five female composers who will feature in Radio 3's Composer of the Week
On Sunday 8 March Radio 3 will mark International Women's Day with programmes entirely dedicated to music written and chosen by women. The programmes will champion the talents and creativity of women who have written music throughout the centuries.
The day will include special editions of Breakfast, Sunday Morning, the Early Music Show and The Choir, all featuring works written by women composers. A special lunchtime concert live from the BBC's Radio Theatre in Broadcasting House will feature performances from some of the BBC Radio 3 New Generation Artists scheme. Katie Derham will present a live concert performed by the BBC National Orchestra of Wales in an all-female programme.
In the lead-up to the day, Radio 3 will also broadcast programmes editions of CD Review, Essential Classics all featuring works by women composers. In Music Matters on Saturday 7 March, Radio 3 presenter Sara Mohr Pietsch examines how the world has changed for women writing music across the centuries, and why there are still fewer published women composers than men.
Additionally, special editions of The Essay will spotlight Women who have influenced musical life throughout history (Monday 2 March – Friday 6 March).
Each day in the week following International Women's Day, Composer of the Week host Donald MacLeod will interview five female composers under the age of 35 - Charlotte Bray, Anna Clyne, Cheryl Frances-Hoad, Hannah Kendall and Dobrinka Tabakova discussing life as a female composer today (Monday 9 March – Friday 13 March).
Edwina Wolstencroft from Radio 3 has curated the series of programmes for International Women's Day commented on the day, "There are six thousand women composers in history so why can most of us only name a handful? We as a station can't solve the imbalances of the classical music industry - which inevitably reflect historic societal attitudes to women generally - but it's very important to take the time to explore the issues."
For details, performers and composers featured in the celebration for International Womens Day, take a look at the Media Centre press release which lists broadcast times in full.