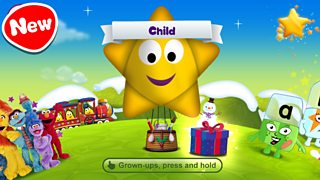 CBeebies Playtime App
This year our CBeebies elves have been working hard to create a very special Christmas treat for children all over the country; Christmas has come early to the
CBeebies Playtime app
and from today, it is ready for the countdown to Christmas with an interactive Advent Calendar.
Over the past year we've released some exciting new games, from Andy and his Dinosaur Adventures in February, Swashbuckling antics in July and monster problem solving with our Sesame Street Co Production; the Furchester Hotel in September. So as the weather outside gets frightful, you and your little ones can curl up warm and cosy with the Playtime app and enjoy this special CBeebies Advent Calendar which features all of your favourite brands and CBeebies characters.
If you haven't got the Playtime app yet, you can download it for free on iOS and Android devices, and start enjoying the Christmassy treats from the 1st December. If you already have the app installed, simply update and open it, then click on your child's balloon and watch as it floats into the CBeebies world and wait for the CBeebies Christmas present to appear. Tap on the present to open it and begin your countdown to Christmas with CBeebies.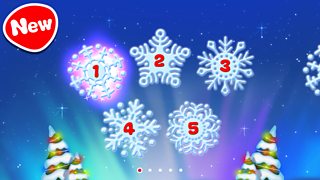 CBeebies Playtime App
Every day a new calendar window will be unlocked and little ones will be able to wake up to the wonder of opening the app and discovering which CBeebies friend is there to play. Behind each of the 25 windows seasonal mini games are waiting to be discovered such as; shaking the snow from Tee and Mo to see them laugh and giggle, helping Peter Rabbit and friends to round up all the Christmas gifts, decorating the tree with Topsy and Tim and lots, lots more…
We wanted to give children something new and engaging to experience in the Playtime app for Christmas, and an Advent Calendar was ideal to create a fun and magical experience that allows children to delight in the anticipation, and excitement of this time of year.
We hope children and parents will enjoy this special new addition as much as we enjoyed making it for them.
Oh yes, I nearly forgot, there is one more treat waiting for you in this new release! The Make a Picture game has been treated to a 'Bing' make-over too, which means fans of Bing can have fun creating beautiful artwork, using paints, stickers and stencils to then frame and save to your device and show to friends and family around the Christmas tree, perfect for inspiring your child's creativity without all the mess.
Earlier this year we also launched our second CBeebies app: CBeebies Storytime, designed to help support early years reading and is a great way to enjoy reading books with your little ones. The app features six CBeebies stories and we have two brand new additions coming soon; Sarah and Duck in The Balloon Race and Peter Rabbit and friends in 'The Tale of the Unguarded Garden. We are busy creating lots more 'big stories for little fingers' to keep you and your kids entertained, along with some new exciting features. Keep an eye out for updates coming to CBeebies Storytime next year!
Merry Christmas from all of us at CBeebies HQ!
Elizabeth Leadbetter is a Senior Content Producer, BBC Childrens