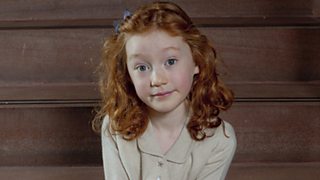 Last night (Sunday 23 November) the British Academy of Film and Television Children's Awards were held at a ceremony at the Roundhouse in London, where Katie Morag star Cherry Campbell (pictured) became the youngest ever BAFTA winner. The nine year old was awarded in the Best Performer category and the CBeebies show was selected as Best Drama.
Children's television veteran, Clangers and Bagpuss creator, Peter Firmin took home the special award, and writer Debbie Moon was awarded for CBBC drama Wolfblood.
BBC programmes took home prizes in 13 of the 25 categories, they're all listed below:
Many congratulations to all the winners, you can see a full list on the BAFTA website.
Hannah Khalil is Digital Content Producer About the BBC website and blog.