A quick round up of what's new this week on BBC iPlayer, programmes that are about to become unavailable, plus some hidden gems you might have missed.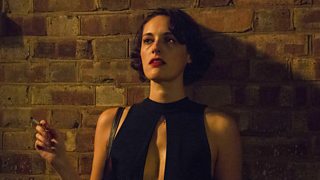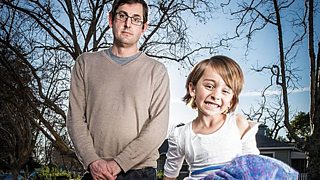 Louis Theroux: Transgender Kids
Documentary in which Louis travels to San Francisco where medical professionals are helping children with gender dysphoria transition from boy to girl or girl to boy. Available on BBC iPlayer until Tue 5 Mar.
Safe Harbour
A group of friends from Brisbane, on a sailing holiday of a lifetime, encounter a broken-down fishing vessel filled with refugees in the Timor Sea. Their lives are about to change forever. Box set available on BBC iPlayer until Mon 4 Mar.
The Young Offenders
Comedy following the coming-of-age adventures of lovable rogues Conor and Jock. Box set available on BBC iPlayer until Tue 5 Mar.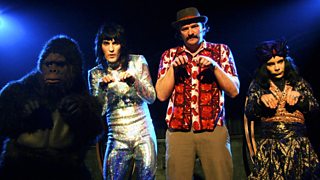 The Mighty Boosh
Sitcom with unique comedy duo Noel Fielding and Julian Barratt. Fashion slave Vince Noir and jazz fan Howard Moon go on a 'journey through time and space', meeting a cast of scary and ridiculous characters. Series 1-3 available to watch as a box set.
There She Goes
Comedy drama that shines a light on the day-to-day life of a family looking after their severely learning disabled nine-year-old girl, Rosie.
Man on the Moon
Biopic of controversial comedian Andy Kaufman. Star of Taxi and Saturday Night Live, Kaufman's unorthodox humour was often misunderstood. With Jim Carrey and Courtney Love.