BBC Films' record-breaking BAFTA year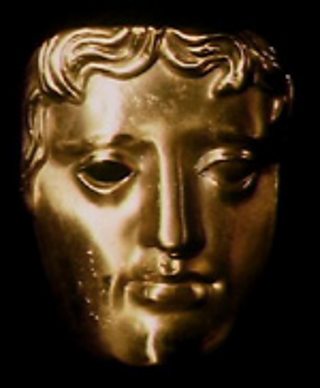 We're delighted with this morning's announcement from
BAFTA
, signalling a record 13 nominations for
BBC Films
. It's a great reward for the hard work and commitment of the filmmakers we've worked with and the breadth of British talent we're regularly engaging with at
BBC Films
.
Lone Scherfig's 'An Education' (see the trailer below), alone, has trawled 8 nominations which puts it alongside James Cameron's 'Avatar' and Katherine Bigelow's 'The Hurt Locker'. Given 'An Education's' relatively low budget of £4.5 million (compared with about $300 million for 'Avatar') this is quite an achievement and a heartening recommendation for well observed drama about ordinary people. (That said, we're also very excited about BBC Films' first 3D movie, 'Streetdance', due out this May..)
The interesting thing about 'An Education', in the light of today's nominations, is that it was very difficult to get off the ground at all. The period (the late fifties) and the nature of the story were not immediately appealling in the conservative arena of international film finance. Yet these were precisely the things that inspired Nick Hornby when he first read Lynn Barber's memoir in Granta one Saturday morning. In commissioning 'An Education', BBC Films was able to provide vital early development and cornerstone finance while the BBC Films brand helped in eventually attracting the necessary investment from elsewhere.
Nick Hornby's nomination for Best Adapted Screenplay is very gratifying, given his relative freshness in this territory as is that for Armando Iannucci, in the same category, for 'In The Loop'. Indeed, recognition for 'In The Loop' signifies a very successful transition for Armando Iannucci from television into film and a celebration of what can be achieved within BBC Fiction when new opportunities are extended to the best creative talent.
In some categories, our films will be in competition with each other. We have three nominations in the Outstanding British Film category, for example for 'An Education', 'In The Loop' and Andrea Arnold's 'Fish Tank'. To be nominated, alone, is clearly an honour and a testament to the range of films that can be produced, can really connect with an audience and be celebrated as part of a rich and eclectic British film culture. The hope is that a presence like this will help communicate the BBC's commitment to the film industry and to film culture. Needless to say, we hope that the profile raising aspect of the nominations will also help to make our films a vital part of the television schedules when they eventually come to the small screen.
(Christine Langan is the Creative Director of BBC Films)