A quick round up of what's new this week on BBC iPlayer, programmes that are about to become unavailable, plus some hidden gems you might have missed.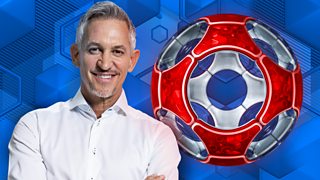 Match Of The Day
Match of the Day returns to provide audiences with all of the highs and lows of the 2020-21 Premier League season. Gary Lineker and the MOTD team will be on hand once again to provide expert insight and analysis on one of the most entertaining leagues in football. Begins Saturday 12 September.
Radio 2: Live At Home
The Killers, Sheryl Crow, Craig David, and John Legend are among a star-studded line-up who'll be performing exclusive new live concerts for Radio 2. Every set available to watch in full on BBC iPlayer from Saturday 12 September.
Last Night Of The Proms
In a year like no other, the Last Night of the Proms - always a celebration of world-class music-making across the season - reflects the many experiences and moods we have encountered during the current Covid-19 pandemic. Live on BBC iPlayer on Saturday 12 September.
Awkwafina Is Nora From Queens
Awkwafina stars as Nora Linn in this scripted comedy series, based on her real-life beginnings in Queens, New York. Raised alongside her cousin Edmund by her dad Wally and Grandma, Nora leans on her family as she navigates young adulthood in out-borough New York City. Full box set available to stream on iPlayer from Sunday 13 September.
Ambulance
New series of the Bafta award-winning Ambulance. Filmed in the autumn of 2019, the cameras focus on a whole new cast of characters drawn from the staff of London Ambulance Service as they care for the nine million people of the city. Begins Wednesday 16 September.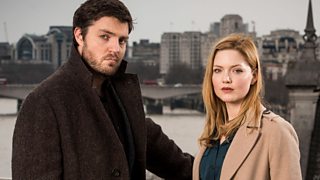 Strike
Cormoran Strike's chaotic life masks his ability to unravel complex cases. Compelling crimes created by JK Rowling as Robert Galbraith. All episodes of series 4 available to stream on iPlayer from Sunday 13 September. Series 1-3 available now.
Battlestar Galactica
One of the most highly regarded science-fiction shows ever. Humanity is brought to the brink of extinction from a nuclear attack by a race of artificial lifeforms called Cylons. Series 1-4 arrives as a full box set on Saturday 5 September.
Heroes
Drama series about people across the world dealing with the newly discovered superpowers they possess. Full box set of series 1-4 available to stream on iPlayer now.
Picnic At Hanging Garden
A gripping reimagining of Joan Lindsay's iconic Australian novel that delves into the mysterious disappearances of three schoolgirls and their governess on Valentine's Day, 1900. Full box set available to stream on iPlayer now.
Memento
Christopher Nolan's complex thriller about a man whose search for his wife's brutal killer is hindered by his loss of short-term memory. Streaming on iPlayer from Saturday 12 September.
Casablanca
Oscar-winning classic. Humphrey Bogart and Ingrid Bergman star in the eternal story of love, loss and redemption. Streaming on iPlayer from Sunday 13 September.
Primary Colors
Satire on American politics, based on the bestselling anonymous insider novel following an idealistic first-time aide as he manages the election campaign of a presidential candidate. With John Travolta and Emma Thompson. Streaming on iPlayer now.
A Simple Plan
Thriller starring Bill Paxton and Billy Bob Thornton. After three friends find a crashed plane in the woods with a dead pilot and millions of dollars, they hatch a plan. Streaming on iPlayer now.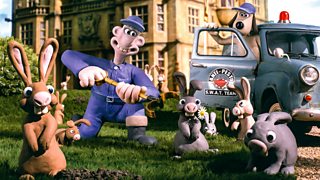 Wallace And Gromit In The Curse Of The Were-Rabbit
Oscar-winning claymation about the chase for a giant rabbit terrorising a town's allotments and vegetable patches days before the annual vegetable-growing competition. Available until Monday 14 September.
Queens Of Soul
Performances by legendary female soul singers including Aretha Franklin, Roberta Flack, Gladys Knight, Randy Crawford, Angie Stone, Mary J Blige, Beyonce and many more. Available until Monday 14 September.
Babs
The dramatised, heartwarming story of actress Dame Barbara Windsor. Babs recounts the people and events that have shaped her life and career over fifty years from 1943 to 1993. Available until Thursday 17 September.
The Railway Man
A survivor of the Burma railway during World War II discovers that the Japanese officer responsible for torturing him is still alive. With Colin Firth and Nicole Kidman. Available until Monday 14 September.