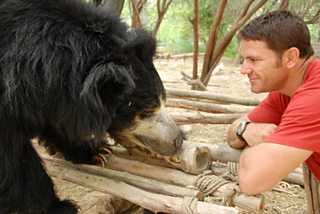 http://www.bbc.co.uk/blogs/aboutthebbc/deadly60.jpg
The Lords Communication Committee's report this week once again brought the state of children's TV in this country sharply into focus. It also reignited the debate around how much we value programmes for children in this country, and how seriously we value programmes MADE in this country for our children..
As the new Director of Children's, I'm pretty clear on this - the BBC's commitment to children is unwavering and remains now, as ever, at the heart of what we do. We're spending more than ever before on content for children across television, radio and online. Far from cutting the budget, or 'paring it to the bone', we're increasing it - on top of the £125 million we spend every year, last September we announced that this would be boosted by an additional £25.5million over the next three years.
Why have we done that? First of all because we strongly believe high quality British programmes and websites for UK children are a really vital part of growing up. You probably remember the TV programmes that made an impact on you as a child, as I do - memorable and inspiring stuff on TV and online is much more significant for children than for jaded and overloaded adults.
We also know that there's less money in the market for co-productions, and less investment elsewhere. The BBC needs to continue to set the benchmark for high quality UK children's production and commissioning - something we've always done, and something central to the BBC's purpose. Despite the huge choice of programming and websites on offer, our CBBC and CBeebies channels are the most watched by their target audiences.
This money gives us a chance to keep backing shows made in this country - both by the BBC and by independent producers. I'd like every child in every part of the UK to feel CBBC and CBeebies reflect their lives, as well as showing the world around them and the facts and inspiration they need to become active and curious citizens. The extra investment gives us a chance to keep on taking risks; to keep on introducing children to subjects like religion; history; natural history and quality drama. We can help them tackle difficult subjects - coming up on February 9th, Newsround is doing a one-off show dedicated to online grooming and the dangers children face online; this is real, practical stuff done in an engaging way.
Nowhere else but at the BBC could you see Blue Peter's Helen Skelton kayaking 2010 miles down the Amazon for Sport Relief, introducing the cultures and sights of South America as she goes. Deadly 60 (pictured above), made with the Natural History Unit, teaches children about creatures around the globe; Horrible Histories adapted from the best-selling books by Terry Deary uses comedy to bring history to life; and in February, we will air a series of documentaries for children called My Life which looks at the different lives children in this country are living today.
Far from paring back, or dumbing down, we're doing more, even 'braining up' - because what we do is guided by what children need and want. It's a complicated world for kids, and they really want information, inspiration, and to help them grow up in Britain today.