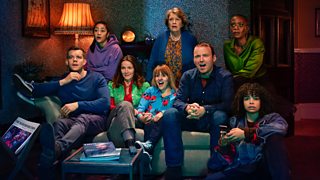 Years And Years is a new BBC Drama written by Russell T Davies focusing on the Lyons, a busy Manchester family.
The series follows the family as their lives converge on a crucial night in 2019 and the 15 years afterwards. It also follows the political career of MP Vivienne Rook and her rise to power.
Who's in Years And Years?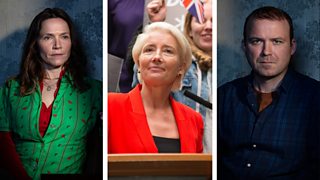 Emma Thompson. Emma is an activist and national treasure, she really needs no introduction, but to stick to format... Emma's first role for the BBC was in Young Ones as Miss Money-Sterling, in the episode, Bambi. Since then, she's moved onto huge film and television roles including The Children Act and Late Night. Thompson plays MP Vivienne Rook, an outspoken celebrity turned political figure whose controversial opinions divide the nation.
Jessica Hynes. Jessica's first role for the BBC was as Charlotte Parker in an episode of BBC Drama, The House Of Eliott back in 1994. More recently, she has played Miss Kitts in Paddington 2 and PR guru, Siobhan Sharpe, in BBC Comedy W1A. Hynes plays the radical, dangerous and calculating Edith Lyons.
Rory Kinnear. Rory's first role for the BBC was as Tony Cootes in an epsiode of Judge John Deed back in 2001. Since then he's gone onto huge roles as Bill Tanner in the James Bond series since 2008 and as Henry Hunt in the film Peterloo. Kinnear plays Stephen Lyons, a financial advisor and the family's peacekeeper.
When is Years And Years on TV?
Years And Years airs on Tuesday 14 May at 9pm on BBC One and continues weekly for another 5 weeks.
Is there a Years And Years trailer?
Like what you see? Don't forget to watch Years And Years on Tuesday 14 May at 9pm on BBC One and BBC iPlayer.