Seeing as BBC Two celebrates its 50th birthday this month, we thought a whistle-stop tour of all the people who have graced the Controller's hot-seat was in order. Where possible we've used the scans of the original promotional photograph taken of each incumbent when they were controller. We've also included quotes of what some have written about each incumbent. 
Launching BBC Two (20 April 1964)
"The channel was launched with the remit of offering an alternative and more experimental style of television broadcasting ... with the rather quirky symbol of Hullaboo and Custard - a kangaroo and its baby. Opening night was a candle-lit affair of an unexpected kind. A massive power failure in West London plunged the studios into darkness, blacking out the planned glitter of the 'night that nearly was'."
(From History of the BBC Resource Factsheets)
Michael Peacock (Controller, 1964-1965)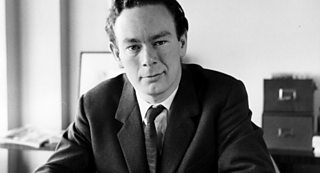 Getting viewers to switch channels to watch the new station was no mean feat. In an article in the Times in 1964, the first Controller of the network Michael Peacock defended a subsequent programme reshuffle:
"Not a panic move, it was a logistical development based on experience gained over the past few months… Mr Peacock said he believed the BBC had underestimated the amount of persuasive power necessary to get people to convert to BBC Two. He was not surprised that there had been no radical increase in second channel viewing figures."
(From New Programmes For B.B.C. 2, The Times,  2 Sept. 1964)
Despite this, in his short time as Controller he oversaw the conception of Match of the Day, and sitcom The Likely Lads. Peacock went on to be Controller of BBC One, one of only three people have held both posts to date (the other two being Alan Yentob and Michael Jackson).
David Attenborough (Controller, 1965-1969)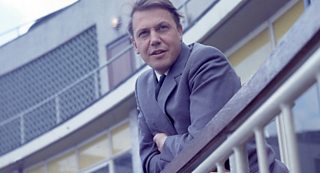 An article in the Times announced David Attenborough's appointment to the post of BBC Two Controller. Entitled "Aim of alternative viewing" it said:
"Mr Attenborough … is well known to television audiences through his travel and animal programmes, notably his Zoo Quest series which took him all over the world… Mr Attenborough said to reporters yesterday that, when he was informed of the appointment last week, he was planning a trip to Ecuador to study rare birds… Mr Attenborough said he watched BBC Two frequently and, while he would hesitate to describe it as his favourite channel, it had provided some excellent programmes."
(From Mr. David Attenborough Is New B.B.C.2 Head, Times 5 Mar. 1965, The Times Digital Archive)
Sir David Attenborough celebrated 60 years in broadcasting in 2012 and is the only person to have won BAFTAs for programmes in black and white, colour, HD and 3D. Appropriately enough Attenborough oversaw the first colour TV broadcasts which began in 1967 on BBC Two (colour didn't arrive on BBC One until 1969).
Robin Scott (Controller, 1969-1974)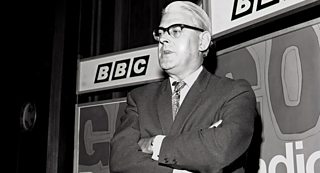 Robin Scott pictured in his previous role as Director of Radio
Prior to his role at BBC Two Robin Scott was the Controller of Radio 1 and Radio 2. During this time he ruffled feathers at the Musician's Union with his approval of, and desire to, play more recorded music on the radio (the MU had a long held view that "the playing of records denied work to musicians")
Alan Yentob, BBC Director of Television in 2000, paid tribute to Scott after his death: "He will be remembered as a pioneer at the BBC… he was a great advocate of quality programme-making and encouraged many talents inside the BBC. His passion for the arts was infectious."
Aubrey Singer (Controller, 1974-1978)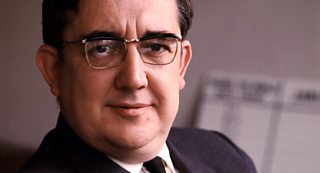 It seems science at the BBC owes a debt to Aubrey Singer whose love of it and desire to introduce it into programming led to the creation of Horizon and Tomorrow's World while he was in the BBC Two Controller's chair.
"He displayed the same sunny confidence as he built up what was in effect a private features empire within the BBC, initially in scientific topics because he thought science was neglected, but soon expanded to take in the arts and any other subject."
(From The Guardian)
His obituary in the Times says his role as Controller of BBC Two was the job he "most enjoyed". Whilst in the role the classic Roman drama I, Claudius starring Derek Jacobi was first broadcast on the channel.
Brian Wenham (Controller, 1978-1982)
In a time when Channel 4's inception was on the horizon – and a threat BBC Two's viewing figures, Brian Wenham raised audience viewing figures to the network by 50%.
"He is remembered by his colleagues of those days as a laid-back, warm-hearted genius, one who always wore an Astrakhan cap which made him look like a Pakistani guerrilla."
(From The Independent)
Among the programmes commissioned during Wenham's time as Controller was Alan Bleasdale's Boys from the Blackstuff which is still cited by many writers as hugely influential.
Graeme MacDonald (Controller, 1982-1987)
"
His elegant and civilised approach, backed up by a natural bent for orderly administration, and a gift for staff relations, made him ideal for the role of a BBC producer from the 1960s to the 1980s.
"
(From The Independent)
Although his work on The Wednesday Play and A Play for Today is often remembered as a high point in his career (he produced the series from 1967-77 with writers like Jack Rosenthal, Christopher Hampton, Peter Nichols, John McGrath and Howard Brenton) it is worth noting that BBC Schools programming (which later became the BBC Learning Zone in 2010) came into being during MacDonald's time as Controller of BBC Two.
Alan Yentob (Controller, 1987-1992)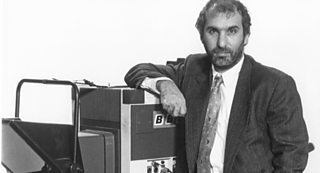 Alan Yentob joined as a general trainee in 1968:
"In those early years, I looked upon the BBC as my education. I never thought of what I could give but what they were giving me. I learnt so much about books, music, painting. I'd go to work and think, my God, I'm getting paid for this."
(From The Independent)
Programmes that came to BBC Two under Yentob's stewardship include The Late Show, Have I Got News For You, Absolutely Fabulous and Wallace and Gromit's The Wrong Trousers.
Michael Jackson (Controller, 1992-1996)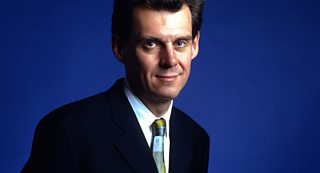 BBC Two Controller
Initially brought in to the BBC by Alan Yentob to run
The Late Show
, Michael Jackson went on to take Yentob's place in the hot-seat at BBC Two and later BBC One Controller too. He left the BBC in 1998 to join Channel 4.
"As Controller of BBC Twp and chief executive of Channel 4, he hung up pictures of Lord Reith and PT Barnum, explaining to visitors that his theory of TV was that you needed to be positioned roughly in the middle between the great cultural public servant and the circus huckster."
(From The Guardian)
Programmes on BBC Two when Jackson was Controller include the groundbreaking drama Our Friends in the North by Peter Flannery.
Mark Thompson (Controller, 1996-1999)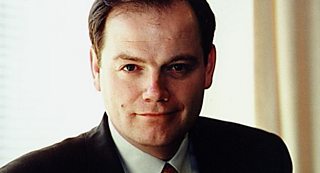 Mark Thompson joined the BBC as a production trainee in 1979. He went on to work across many BBC programmes including
Newsnight
, The
Nine O'Clock News
and
Panorama
. He became controller of BBC Two in 1996. A year later he caught the Guardian's eye at the Royal Television Society convention:
"It was an otherwise unremarkable September afternoon at the 1997 Royal Television Society convention in Cambridge when Mark Thompson's career was made. All the biggest names in broadcasting were gathered, the BBC's digital plans had been unveiled by John Birt and the hushed assembly waited to hear from one of the corporation's biggest names, Alan Yentob.
"But Yentob had broken a tooth on an unscheduled toffee, so instead it was the relatively junior exec Mark Thompson who stepped up to speak, unscripted, about the essence of BBC values. Looking as if he'd stepped out of an M&S catalogue in a sludge-green pullover, boyishly disarming, he could have been a disaster. Yet he suddenly spoke from the heart, about what the BBC meant to him, of how its programmes were crafted with pride - he compared them to home-made, carefully prepared food… On such moments careers hang. You need luck, yes. But courage too."
(From The Guardian)
The channel's programming under Thompson included Our Mutual Friend, The Royle Family and Storyville. He went on to become BBC Director-General in 2004 and left the corporation in 2012.
Jane Root (Controller, 1999-2004)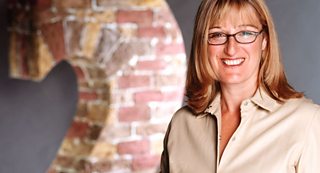 BBC Two Controller
Jane Root was the first female Controller of a BBC Channel. She was nick-named, "The High Priestess of Lifestyle Television" after bringing Jamie Oliver to the nation's screens. In an interview in the Telegraph in 2003 Root said:
"I don't think women do it terribly differently. A lot of my biggest successes have been very male programmes - I don't think reinventing Top Gear or commissioning SAS Are You Tough Enough? was a girl thing."
(From The Telegraph)
Popular programmes in the BBC Two schedules during Jane Root's time as Controller include The Office, The Weakest Link and Who Do you Think You Are? While Top Gear was originally launched in 1977 the current format enjoyed by worldwide audiences came into being in 2002 under Root's tenure – Top Gear was one of the most watched iPlayer programmes in 2013.
Roly Keating (Controller, 2004-2008)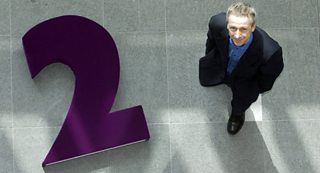 Roly Keating joined the BBC as a general trainee in 1983 and rose through the ranks to take the job of Controller BBC Two in 2004 (he had already been responsible for launching BBC Four in in 2002). There was a short period after the departure of Peter Fincham as Controller BBC One in 2008 when Keating was in charge of both channels, though he said the BBC One role was: "not a job I've ever aspired to".
"The cerebral, softly-spoken Keating has never seemed the kind of man who would feel at home with the shiny floors and big egos of BBC1. And while he has proved a safe interim pair of hands there, he has quietly performed an impressive feat at BBC2…
"Sitting cross-legged on the sofa in his sparsely furnished office, Keating lists the reasons he thinks BBC2 has to a large extent succeeded where many predicted it would fail. "In the last year and a half or so we have got the right ingredients in the right mix," he says, mentally reaching for his book of channel controller's cliches. Or perhaps he is calling to mind Masterchef, just one of a string of fading BBC2 brands revived during his stewardship."
(From The Guardian)
Other memorable BBC Two programmes from Keating's time include Andrew Marr's History Of Modern Britain, The Choir, Jerry Springer The Opera, Stephen Fry – The Secret Life Of The Manic Depressive, Extras and The Catherine Tate Show. He is currently Chief Executive of the British Library.
Janice Hadlow (Controller, 2008-March 2014)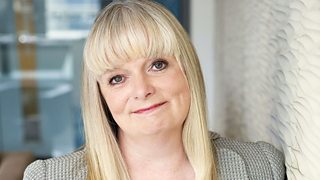 Janice Hadlow first slipped on a BBC lanyard in 1986 as a production trainee. She worked her way through the ranks and many interesting jobs (like Producer on Radio 4's
Woman's Hour
) to become Controller of BBC Two in 2008 (like her predecessor Roly Keating, Hadlow had previously taken the lead role at BBC Four).
Janice was named in The Observer's Bright Stuff list in 2004 , a "selection of 80 prodigiously talented young people who we believe will shape our lives in the early 21st century." When she was chosen for the BBC Two role she said:
"There could be no better job in the broadcasting world than that of controller of BBC2. For me, there's no channel that's more exciting, more original, more enticing and above all, more important. Growing up, it was BBC2 that helped shape my vision of the world, with its distinctive mix of intelligence, authority and wit."
(From The Guardian)
In Hadlow's time BBC Two has ventured successfully into 'event television', with live events like Lambing Live, Stargazing Live and World Book Night. Other programmes during her tenure include Miranda, The Trip, Rev, The Hour, The Shadow Line and The Fall. But most importantly for everyone at About the BBC – cake lovers that we are – she is responsible for green-lighting The Great British Bake Off for which we shall be forever grateful.
Kim Shillinglaw (Controller, 2014-)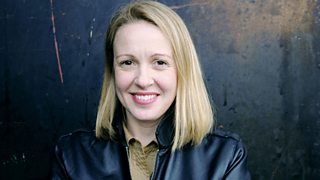 Since Janice Hadlow stepped down, Adam Barker has been acting Controller of BBC Two. Last week. the we announced the appointment of Kim Shillinglaw to the role of BBC Two Controller.
Jake Kanter writing for industry newspaper Broadcast said:
"Rarely is the race to become a channel controller so clear cut. Kim Shillinglaw was the only name on BBC insiders' lips while BBC2 was hunting for a new boss, and, sure enough, the science and natural history commissioner has landed the role.
"a near-BBC lifer, is known to be a straight-talking, confident operator with a penchant for the odd expletive, which one source described as 'quite refreshing'".
Hannah Khalil is Digital Producer, About The BBC Website and Blog.