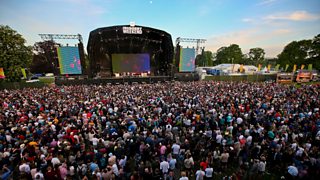 Two years ago, when we found out that the Glastonbury Festival was taking this year off we wondered – could the BBC Music do something to plug the gap? Not just the gap in our schedules but the gap for millions of music fans.
We couldn't challenge Glastonbury for its undisputed crown of the greatest music festival on earth but we could work together across the BBC's TV, Radio and Online services to make sure that as many people as possible enjoy a celebration of the best in music, whether at the event itself or watching and listening on the BBC.
We could build on over a decade of success with Radio One's Big Weekend. We could invite our music experts on Radio 1, Radio 2, Radio 3 and 6Music to curate the line-up. And we could hold it in all four home nations, in places not regularly visited by box office artists on tour.
And since we had a special relationship with the music industry we could manage the costs and keep the ticket price down.
The result was the Biggest Weekend. And we're very proud of what we've achieved.
Over this weekend's May Bank Holiday 175,000 people in Belfast, Coventry, Perth and Swansea got to see some of the biggest names from pop, rock and classical perform music in (mostly) glorious weather, on their doorstep, for just £18 a ticket.
Across the UK one in four people tuned in to watch performances on BBC One, BBC Two and BBC Four; 20 million listened to it on BBC Radio and there were seven million requests for video across digital platforms.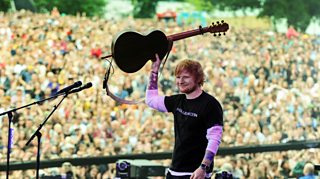 Taylor Swift, Ed Sheeran and the Gallagher brothers performed blistering sets and grabbed the headlines, but as many times as I've asked people who their favourite act was I've had a different answer - from J Hus on Radio 1's Other Stage in Swansea to Danielle de Niese in the beautiful surroundings of Scone Palace, Perth. There really was something for everyone.
If you did go then thanks for helping to make it a memorable weekend. I hope you had a great time.
And if you didn't but you love music, check out the live sets from an amazing range of artists available on BBC iPlayer.