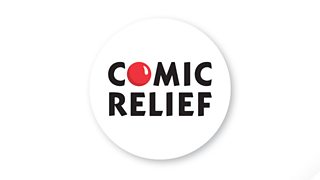 A round-up of BBC announcements, press releases and blogs, plus some highlights from our TV, radio and online output last week.
Comic Relief
Comic Relief announced the start of shooting for Red Nose Day Actually from an original script by Richard Curtis. The short film will revisit the characters of Love Actually (2003) to discover what they're up to in 2017. Hugh Grant, Keira Knightley, Colin Firth, Liam Neeson, Bill Nighy, Andrew Lincoln, Chiwetel Ejiofor and Rowan Atkinson are amongst the original cast reuniting for the Comic Relief film which will be shown on BBC One. Also, more celebrities were confirmed for Let's Sing And Dance For Comic Relief.
Disability Works
From Monday 20 February BBC News will have a special week of coverage across TV, radio and online - titled Disability Works - exploring the experiences of disabled people in the workforce and as consumers.
Announcements and blogs
Radio
Radio 4 announced new thriller, Resistance written by Val Mc Dermid written exclusively for the station, developed through the Experimental Stories scheme and starring Gina McKee.
Radio 2 announced a showcase of new comedy pilots that will air on the network in March.
Drama
We published the media pack of BBC One's adaptation of Len Deighton's novel SS-GB including interviews with Sam Riley and Kate Bosworth. We also published the media pack for new BBC Three six part drama series, Clique, created by Jess Brittain (Skins).
BBC One announced Benedict Cumberbatch will star in Stephen Butchard's adaptation of Ian McEwan's novel, The Child In Time and that Hayley Atwell, Matthew Macfadyen and Tracey Ullman have joined the cast for Howards End.
Continuing dramas will receive some fresh faces with Lee Ryan set to join Eastenders and Alex Ferns taking on the role of Rick Harper in BBC Scotland's weekly drama River City.
Comedy
Filming began on the new BBC One comedy series, Hospital People. Familiar faces appearing in fictional Brimlington Hospital through the series will include Sally Phillips, Russell Brand, Sian Gibson.
We published the media pack for Inside No.9 which returns to BBC Two for a third series and BBC Comedy announced it had commissioned Ill Behaviour, written by Sam Bain (Fresh Meat, Peep Show), a three-part comedy thriller that will premiere on BBC iPlayer before it's broadcast on BBC Two.
BBC Four announced a one-off tribute special following the 'death' of Rhys Thomas' comic creation, Brian Pern.
Factual
We published the Stacey Dooley Investigates media pack and Patrick Holland, channel editor for BBC Two revealed he has commissioned a further two series of Hospital.
BBC iPlayer
BBC iPlayer revealed a growing number of personalised features for connected TV viewers who sign-in to their BBC account.
Music
BBC Four announced three part series Nile Rodgers: Lost In Music.
Nations and Regions
BBC News NI announced plans for its multi-platform coverage of the 2017 Northern Ireland Assembly Elections.
Blogs
Clare Lyons, a senior trainer at BBC Media Action who worked with BBC News for over 16 years, explained how an innovative training scheme in Myanmar brings journalists and aid organisations together in a bid to improve communication during a humanitarian crisis.
Barbara Slater, Director of BBC Sport, wrote about the importance of the Government and Parliament updating the listed events regime for a digital age.
Running from 6-12th March, SoICanBreathe is a week of stories exploring some of the different ways the world is seeking to reduce air pollution. Emily Kasriel, season editor, introduced the season running across BBC News.
Betsan Powys reflected on 75 years of BBC Radio Cymru's religious programme 'Caniadaeth y Cysegr', the 'grandmother' of Songs of Praise, and paralympian Georgie Bullen explored how important it is for visual impairment to be understood by the sighted world, and discussed new BBC Four documentary Notes on Blindness.
Broadcast Highlights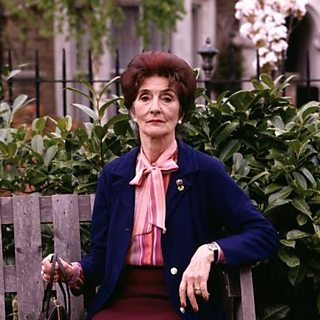 June Brown as Dot Cotton in Eastenders in 1997