George Campey and Eurovision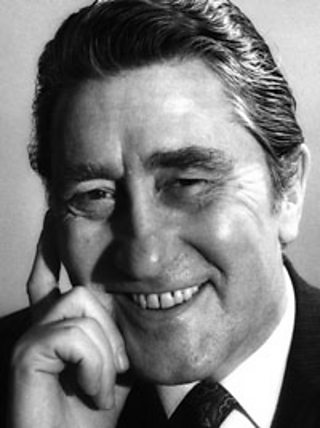 George Campey OBE, who coined the term 'Eurovision' to describe the idea of a TV link-up between broadcasters in Europe, has died aged 94. Without him, there might not have been a Eurovision Song Contest. It might have ended up as the Cross Borders Cultural Collaboration Between Public Service Broadcasters In Europe And Beyond Song Contest, which doesn't to me have quite the same ring to it. The BBC wanted to call it the Television Continental Exchange, which sounds now a tad risqué. George's snappier Eurovision title, coined in 1951, thankfully quickly caught on and the Eurovision Song Contest was born in 1956. He died just a week after the 55th Eurovision final, which took place this year in Oslo.
George was one of my predecessors in the BBC Press Office at a time when many of the big BBC press issues were stimulated by Mary Whitehouse, or the celebrated satirical programme That Was The Week That Was. Sometimes both!
George also created the first of what we now call accountability programmes. Information Desk, which began in 1955, answered viewers' queries. The BBC wanted to find a way of connecting directly with the TV audience. It was revolutionary at the time, and the forerunner of programmes like Points of View.
George Campey did a great job, and we're remembering him with gratitude at the BBC.
Donald Steel is Chief Communications Adviser