Main content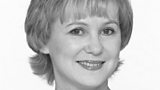 Barbara Slater
Director, BBC Sport
Blog posts in total 16
Posts
Barbara Slater, Director of BBC Sport, writes about the importance of the Government and Parliament updating the listed events regime for a digital age.

Barbara Slater looks back on recent great sporting events and 'Super Sunday' and forward to more exciting sport to come this summer with the Olympics.

Barbara Slater introduces a summer of sports coverage from the BBC

Director, BBC Sport explains how the BBC will be covering the next five Olympic Games in partnership with Discovery Communications.

Director, BBC Sport Barbara Slater provides an update on BBC coverage of The Open in 2016.

BBC Head of Sport Barbara Slater has just come top of The Independent on Sunday's first 50 Most Influential Women in Sport list. Here she is interviewed by Karen Attwood in an article that first appeared in the Independent on Saturday 8 August 2015.

Director of Sport, Barbara Slater reveals plans to keep the 6 Nations Rugby tournament on free-to-air TV for the next 6 years as TV and online rights are shared between BBC and ITV.

Barbara Slater, Director BBC Sport, previews the FA Cup final and considers why the competition sits well on the BBC.

A guaranteed licence fee is hugely beneficial but as the BBC's funding declines in real terms so tough choices have to be made across the Corporation.

Barbara Slater previews the Football World Cup coverage on the BBC this summer which is across all BBC platforms, and outlines some exciting digital content for fans.

Barbara reflects on the BBC's coverage of the 2014 Winter Olympics. 

Director, BBC Sport Barbara Slater explains how the BBC will broadcast from the 2014 FIFA World Cup later this year

Director, BBC Sport Barbara Slater introduces more coverage of BBC Sport across radio, television and online. 

Thanks to all who posted comments on my last post, I will attempt to answer some of your questions. First of all, it's timely that there is a question here that relates to rugby union coverage, specifically because just this week we announced a significant autumn season of rugby on the BBC sp...

I have been in my role as the BBC's Director of Sport for six months now, so I'm pleased to have this opportunity to give an insight into what's been going on behind the scenes in our division during that time. It has been an exhilarating few months for BBC Sport but also a challenging one wit...