Main content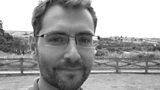 Matthew Barraclough
Head of BBC Local News Partnerships
Blog posts in total 3
Posts
Matthew Barraclough, Head of BBC Local News Partnerships, tells us about the successes of the Local News Partnerships (LNP).

We've reached three key milestones in the Local News Partnership project, with a fourth just around the corner, reports Matthew Barraclough, Editor BBC Journalism Working Group.

After months of work, news of a detailed plan for a new partnership with the local news sector for this Charter period.