Out of Their Skin: What the reviewers think
Must Watch TV reviewers Boyd Hilton from Heat magazine and Huw Fullerton from the Radio Times review Out of Their Skin, a documentary by Ian Wright for ITV 4.
What did you think? Leave your comments below.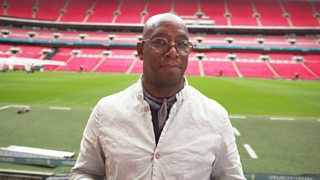 (Photo: Noah Media Group)
Boyd says: "Bold... Important... Interesting... Moving"
"I heard that Ian [Wright] was doing this documentary about the history of black footballers and I thought 'OK, that's a great idea and I'm sure it'll be great' - and what really surprised me about it was it put the whole thing in the context of British society in the 70s and 80s and beyond.
"You see these clips of cultural moments; there's a clip of Eric Morecambe, who is an absolute national treasure, saying something casually racist, and you see Margaret Thatcher talking about how one day we'll bring an end to immigration.
"I thought the political element of it was really bold, and that was so important because you watch it and you think 'what must it have been like to grow up black and British in the 70s, 80s and watch this stuff?' It was such a clever thing to do. It could have just been about the specific experiences of black footballers and that would have been interesting and moving enough, but it really hit home just how racist society was then.
"There was something chilling, just chilling about the casual racism expressed in those clips that I think contextualised the whole thing so well. The Paul Canoville story is unbelievable.
"Getting up to the present day, Raheem Stirling appears in episode two and I think I still feel the treatment of him now in the papers is racist, I really do."
Huw says: "The people trailblazing in these teams is so fascinating"
"I had a little bit of trepidation because I'm actually not a big football fan… But the subject matter is so moving and also, in a weird sort of way, little heard.
"You hear the stories at the moment about the abuse that people like Raheem Stirling face, which I think comes up in episode two, but the history of black players and the people trailblazing in these teams is so fascinating and I was rapt from start to finish.
"The Paul Canoville story – I almost got a little misty-eyed. The idea of this young player who's achieving his dreams, he's about to go on for Chelsea, make this big break - and then it's completely soured, it's completely ruined and the horrific abuse from his own side is in his mind for the rest of his career.
"He said he just kind of stood on the side and kicked the ball about a bit just to get it over with - it's so sad because it should have been this big triumphant moment and it was just ruined."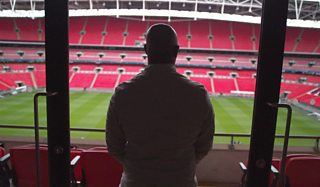 (Photo: Noah Media Group)
Part one of Out of Their Skin is on ITV4 on Tuesday 27 November at 22:00, part two will follow on Wednesday 28 November at 22:00.
Must Watch is 5 Live's TV review on Afternoon Edition every Monday from 15:00.
Click here to catch up with all of our film and TV reviews.