RuPaul's Drag Race UK: What the Must Watch Reviewers think
Must Watch reviewers Scott Bryan and Hayley Campbell share their thoughts on RuPaul's Drag Race UK which starts on Thursday 3 October 2019 at 20:00 BST on BBC Three, on BBC iPlayer.
Have you watched it? What did you think? Leave your comments below.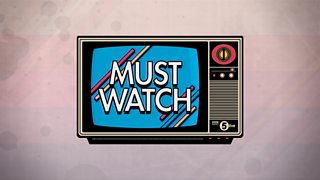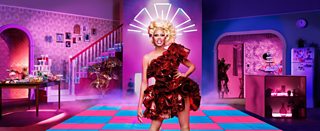 (Photo: BBC)
Scott says: "This show is on my 'sacred content' list"
"It's become a cultural phenomenon; it's been very much at the heart of the mainstream LGBT community anyway.
"There was a bit of fear that it wasn't going to work because it relies so much on the American style of show.
"As you will watch the show it's not so much about what they wear – although that does become a part of it - it's more about their personalities.
"Being a UK version, it does reflect Britain quite well. There is some awkwardness when RuPaul, within the first few minutes comes out with every single British stereotype possible with Dick van Dyke accents but then it moves on.
"This show is on my 'sacred content' list."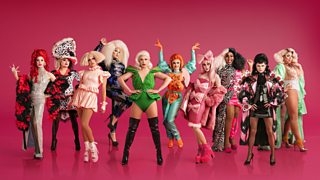 (Photo: BBC/ Leigh Keily / Matt Burlem)
Hayley says: "It's Drag Race with regional accents"
"A lot of the queens on this show have grown up watching Drag Race.
"It's full of the same lame jokes that you have come to expect with Drag Race where everything is slightly rude.
"What I liked about this is that it is Drag Race with regional accents.
"One of the drag queens is called Vinegar Strokes. So it's worth watching just to see a drag queen read an entry from Roger's Profanisaurus to RuPaul.
"It's fine. I mean, it is what it is. If you don't like Drag Race you won't like this. But it's fun."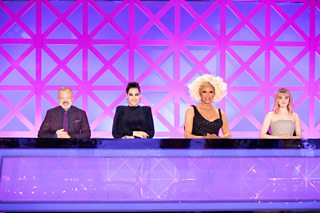 (Photo: BBC)