We Are Who We Are: What the Must Watch reviewers think
Every week, the Must Watch podcasters review the biggest TV and streaming shows.
This week, Hayley Campbell and Scott Bryan share their thoughts on 'We Are Who We Are'.
The first TV series from 'Call Me By Your Name' director Luca Guadagnino follows two American teenagers who, along with their military and civilian families, live on a military base in Northern Italy.
Have you been watching it? What did you think? Leave your comments below...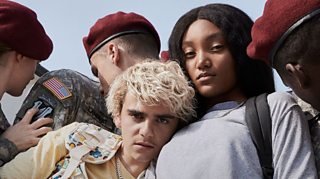 (CREDIT: BBC/Fremantle)
Scott says: "If you liked 'Call Me By Your Name' you'll love this"
"It's made by Sky Italia and HBO. Usually this sort of show would have ended up on something like Sky Atlantic, but the BBC were very keen and bought it for themselves. I reckon they got it and put it on iPlayer because the show explores similar themes to their gigantic BBC Three hit 'Normal People' - themes such as working out who you are as an adult, your first young love, feeling a bit lost and so on.
"The setting is fascinating. It's set in Italy, but not the Italy you would usually see depicted on television. It's set on an American army base within Italy. The houses are bland, the amenities are bland, the supermarkets sell an unremarkable selection of foods. You could be literally anywhere. There's a quiet suffocation in this place.
"The show follows a set of teenagers who live there, teenagers who also have to travel all around the world with their parents and never usually get that much of an opportunity to settle. The characters grapple with feeling like an outsider, which you tend to feel like when you're a teenager, whilst also being an outsider to the typical experiences that a teenager usually has.
"What I love about 'We Are Who We Are' is that it takes a while to get into. The first episode is very different to the second one, which is very different to the third and fourth. Everything you think you've settled on about the character's story it drags you in a different direction. If you liked 'Call Me By Your Name' you'll love this."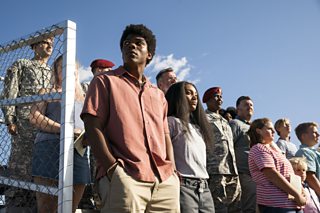 (CREDIT: BBC/Fremantle)
Hayley says: "I hated it in the same way that I hated 'Call Me By Your Name'"
"I didn't like this show. I hated it in the same way that I hated 'Call Me By Your Name', and I know I was in the minority for that one, but I've never liked James Ivory movies and he wrote the screenplay for that one, so cut me some slack. I did love Michael Stuhlbarg though. With this show, I found all of the characters very unlikable and it's fine to have unlikable characters. I love 'Succession' which is full of unlikable characters, but these were also so deeply uninteresting that there was nothing to balance out their annoying unlikability. The director holds these long shots in a way that might make an interesting thing seem like high art, but here it just needlessly stretches the run time and made me hate it, and them, a little bit more every time.
"A lot of the themes in it are really interesting, and it's good to see sexuality and gender as fluid as they are portrayed here. But it's sad to me that we so rarely see characters from minority groups like this, so when we do, we sort of feel like we're supposed to say it's brilliant because it's kind of what we ordered. But just because it feels worthy doesn't mean it's good. I saw all the things Scott is talking about, we just had polar reactions. I think this would be an interesting write-in, to see what listeners think about it."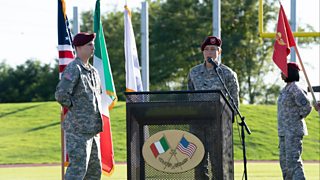 (CREDIT: BBC/Fremantle)
We Are Who We Are is available now on BBC iPlayer.
Must Watch is released as a podcast every Monday evening from BBC Sounds, or through your podcast app.
This week, the team also review The Vow on Sky Documentaries and Trial 4 on Netflix.