The Serpent: What the Must Watch reviewers think
Every week, the Must Watch podcasters review the biggest TV and streaming shows.
This week, Hayley Campbell and Scott Bryan share their thoughts on The Serpent.
Jenna Coleman, Tahar Rahim, Ellie Bamber and Tim McInnerny star in BBC One's drama about the conman and murderer Charles Sobhraj. He committed a spree of crimes along Asia's 'Hippie Trail' in the 1970s.
Have you been watching it? What did you think? Leave your comments below...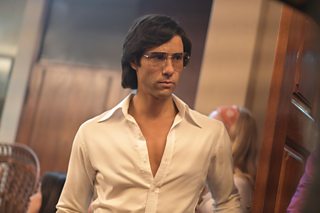 BBC/Mammoth Screen
Scott says: "I absolutely loved this"
"So at first I was quite cautious about this; it's eight episodes. With British shows I sometimes get worried that an eight episode series simply won't have enough plot to fill eight episodes. Then I got concerned when the plot started constantly flashing forwards and backwards, an annoying habit in scripted television because it can be used to deliberately mislead you and not tell you the whole story. However, I absolutely loved this! The way they jump forward and jump backwards is actually genius. You'll learn more about each character's back story, including the tragic stories behind the victims, as well as how the authorities initially took so long to track down the killers.
"What I also find so fascinating is that back then it would take weeks and months for reports of missing travellers to reach the authorities, mostly from their families who never heard correspondence back from their letters. Shocking too to learn that the authorities weren't really interested in trying to find out what was happening to these victims, at least at first."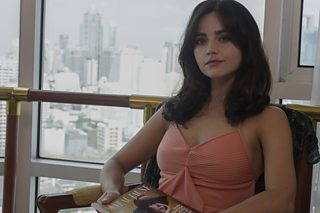 BBC/Mammoth Screen
Hayley says: "Stick with it for two episodes before you make your mind up"
"It's very cool and 70s, so much so it almost gets a bit weighed down in the glamour of it all in the first episode. But it's a slow burn: the first episode shows you the facade, the second onwards picks apart who this guy is and what he's doing, and that's when it gets interesting. Less of the cool, more of the psychopathic crimes of a bitter man and the manipulative web he was constructing. So, stick with it for two before you make your mind up. It's not quite the show you think it is if you just see the first one, and it gets so much more interesting the further in you go.
"Also, about the time jumps back and forth: I've seen a lot of people on Twitter saying they have a problem with it. It does lurch back in time, but like Scott said, there's a good reason for it. You get to see the victims as characters in themselves, rather than just people who turn up for the purpose of being murdered. And it means the story doesn't focus purely on the killer, which can be a danger when you're doing a story like this because you don't want them to be the hero. He's the focus, but it's about lots of things. I think it's very delicately done and I like it a lot."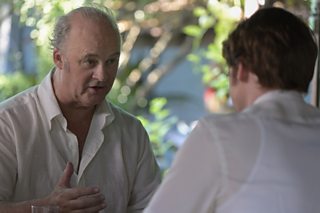 BBC/Mammoth Screen
The Serpent is available now on BBC iPlayer.
Must Watch is released as a podcast every Monday evening from BBC Sounds and all other good podcast providers.
This week, the team also review The Great on Channel 4, they hear from Staged creator Simon Evans about series 2 on BBC One and Mel B explains how she ended up dressed as a seahorse on ITV's The Masked Singer.