Finding Alice: What the Must Watch reviewers think
Every week, the Must Watch podcasters review the biggest TV and streaming shows.
This week, Hayley Campbell and Scott Bryan share their thoughts on Finding Alice on ITV. Alice, played by Keeley Hawes, finds her husband dead after they've moved into their dream home. Joanna Lumley and Nigel Havers also star.
Have you been watching it? What did you think? Leave your comments below...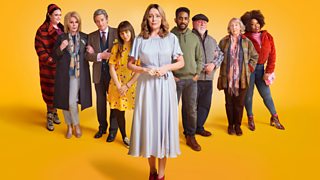 Credit: Red Productions / ITV
Scott says: "A very original unexpected mini thriller"
"I really really like this. It's really well written, it has dark humour and it manages to talk about the subject of death in a very sensitive way. Particularly at the moment it might feel a little bit jarring to think 'why would I want to watch this show about death, at a time when sadly it's been so prevalent in the news?' Yet, it didn't feel too jarring to watch. For anyone who has experienced loss, the themes in it will resonate with them hugely.
"This show also manages to spin out into a very original, unexpected mini thriller, and I'm not exactly sure where it's going to go. The final thing I liked about this is that Joanna Lumley plays a slightly evil character. You can tell that she's having the time of her life doing so and I'm having the time of my life seeing Joanna Lumley playing this evil character!"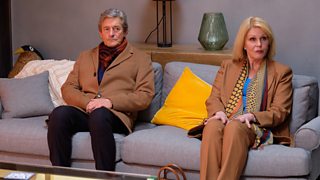 Credit: Red Productions / ITV
Hayley says: "It goes into how irritating and boring and hard dealing with somebody dying is"
"Similar to Scott, I liked the bit where Joanna Lumley says "what on earth are you wearing?!" It was like Patsy (Lumley's character from Absolutely Fabulous) had a baby and had been forced into being a mother.
"The thing I like in the show is that they go deep into how irritating and boring and hard dealing with somebody dying is. Just trying to get access to bank accounts or to figure out where someone was up to when their life stopped is an admin nightmare. To do that when you're in the middle of grieving is impossible and yet so many people do it all the time."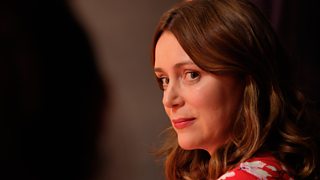 Credit: Red Productions / ITV
Finding Alice launched on ITV at 9pm on 17th January 2021.
Must Watch is released as a podcast every Monday evening from BBC Sounds and all other good podcast providers.
This week, the team speak to the creator of Finding Alice, Simon Nye. They also review the return of Drag Race UK on BBC Three and Nicholas Cage's History of Swear Words on Netflix.