State of the Union: What the Must Watch reviewers think
Must Watch reviewers Scott Bryan and Hayley Campbell share their thoughts on State of the Union.
The comedy series about a married couple's woes stars Chris O'Dowd and Rosamund Pike.
It's on BBC Two on Sunday nights at 22:00, and on BBC iPlayer.
Have you watched it? What did you think? Leave your comments below.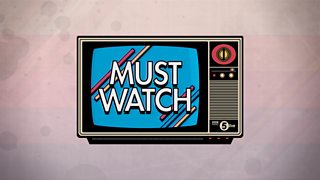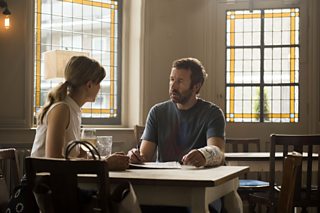 (Photo: BBC / Confession TV Limited (2018) / Parisatag Hizadeh)
Hayley says: "They've polished it to perfection"
"I really like the premise - they're trying to get their story straight before they go to the marriage counsellor and they've been married for 15 years.
"Anyone in a long-term relationship can tell you that it's a lot of misunderstandings and situations where it's all based on how you perceive it. Who can say what actually happens because all you've got is two version of a story?
"I don't think you'll be doubled over laughing but I found it very funny and also kind of reassuring to see that everyone has fights as stupid as these.
"Because it's only 10 minutes they've polished it to perfection.
"This show is not a binging show, it's like desert at the end of another show."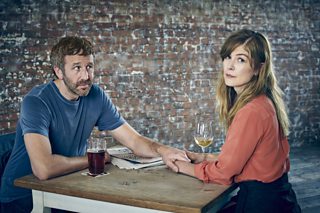 (Photo: BBC / Sundance TV / Marc Hom)
Scott says: "I didn't expect to like it but I really did"
"Each episode is 10 minutes, and at first I was very confused, but it's because the premise repeats itself.
"We see Tom [Chris O'Dowd] and Louise [Rosamund Pike] going to the pub before they have marriage counselling, and then making observations about the people who've come out of the previous session.
"I didn't expect to like it but I really did."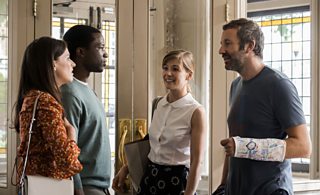 (Photo: BBC / Confession TV Limited (2018) / Parisatag Hizadeh)