What/If: What do the reviewers think?
Must Watch reviewers Scott Bryan and Hayley Campbell share their thoughts on What/If, new to Netflix.
What do you think? Leave your comments below...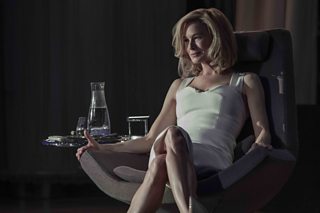 (Photo: Netflix)
Scott says: "I knew from the opening two minutes it would be rubbish"
"It's like the most intense episode of Dragons Den, I'd class it as 'great rubbish'.
"The whole premise is nonsense. It's just the whole thing of people saying a big speech while there is thunder and lightning outside.
"I got the sense that Renee Zellweger enjoyed playing someone so intense and so dishonest and that she was having the time of her life.
"I knew from the opening two minutes it would be rubbish, when she does the dramatic monologue using words I didn't understand.''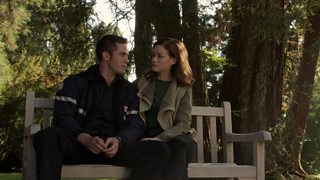 (Photo: Netflix)
Hayley says: "It felt like there was no fun"
"I didn't like this, I found Renee Zellweger very self-conscious in this, so much to the point that you get distracted. The show was very manipulative.
"The moral of the story is don't pimp out your emotionally unstable husband for $80 million.
"What/If felt like a soap opera but with all the outfits, it felt like there was no fun and someone trying to hard.
"This is written by Mike Kelly who also wrote One Tree Hill and The OC, two other shows I did not like'."
What/If starts on Netflix on Friday 24 May 2019.
Must Watch is available as a podcast every Monday evening from BBC Sounds, or through your podcast app.
Subscribe and leave your reviews.