Criminal: What the Must Watch Reviewers think
Must Watch reviewers Scott Bryan and Hayley Campbell share their thoughts on Criminal, streaming from 20 September 2019.
Criminal is a police crime drama with a unique premise: it takes place exclusively within the confines of a police interview suite.
Have you watched it? What did you think? Leave your comments below.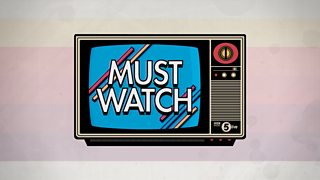 (Photo credit: Jose Haro)
Hayley says: "I really like the dark, depressing room genre"
"This takes place exclusively within one police interview suite. It focuses on the conflict between the police and suspect – they're trying to get the story out of the suspect and most of them seem to say 'no comment.'
"It's got 12 episodes set across four different countries and each country gets three episodes – UK, France, Germany and Spain.
"This is definitely one for fans of things like Line of Duty, and Mindhunter.
"I really like the dark, depressing room genre.
"The first episode stars David Tennant who plays a man suspected of murdering a 14-year-old. This is a perfect 45-minute short film: it's really tense.
"The other UK episode was not as good, it wasn't as gripping. So I wonder if this one 'scene' can sustain across 12 episodes.
"I think this is a massively ambitiously project, and it's risky to set the show in one room because the script has to be so amazing. With the David Tennant episode I was definitely hooked.
"I would say it's not a binge-show."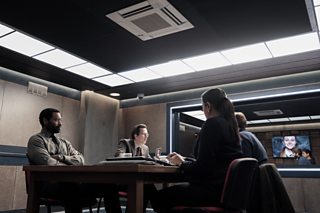 (Photo credit: Jose Haro)
Scott says: "It's one of those things only Netflix can pull off"
"They're each done in their own language – so this is the first crime show I've ever seen in four languages.
"Watching it in other languages is fascinating. You get to see the differences in how the police/suspect relationship works, the different methods used and the cultural differences.
"The German one shows that you don't need to have a legal representative in the room – you can just go in. This guy goes in and is accused of something, but he's there under false pretences and suddenly he's a suspect..
"It's one of those things that only Netflix can pull off – they have the resources, and they can launch shows in multiple countries with multiple actors from those countries."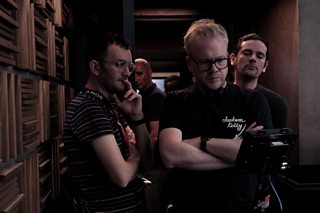 (Photo credit: Jose Haro)